A Scheme for a More Effective Packing Experience
The key to successful home relocation is in the preparation. And the key to the proper preparation is doing the packing the way it is supposed to. There are two ways to do the packing of your goods when you have a removal plan in the near future – the right way and the one that will cause you a lot of stress and strain exactly at the time when you need that the least.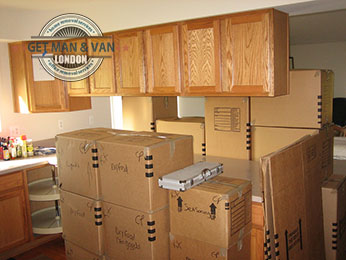 First and foremost, consult with your man and van/removal company before you take your first shot at packing. The movers after all are people with extensive experience in relocating homes, and they will be able to provide you with tons of useful advice that will come in handy at every step of your moving experience. Secondly, you can get quality packing supplies at a price from your man and van company, because most contractors offer reduced prices for supplies to clients that make use of their moving services.
Now, it is time to proceed to actually preparing your goods for the road. There are several key aspects to the successful outcome of an endeavor such as this one.
First and foremost, the sooner you begin, the most hassle-free the experience is going to be. Many experts suggest that you start packing as early as a month prior to your moving-out date. Now, this is highly subjective and depends primarily on the amount of good that you will have to get moved. Naturally, you will have to start with those that you are not going to need in the weeks before the relocation as well.
The important thing is not to attempt to tackle everything at once. Packing one room at a time might very well be the best strategy for you. Move to the next room only when you are finished with the current one.
Label everything. Let every box clearly say what its contents are. This will help you when the time comes to unpack, but it will also be of great assistance to your movers, because they will know 1) which boxes are to be handled with greater care due to fragile content; 2) where exactly to unload certain boxes at your new place.
If you will have to do repairs or improvements in parts of the new place, but you will have to vacate the old premises, maybe it will be a good plan to put a part of your boxes in storage for a certain period of time. Your man and van company can help you with arranging storage as well.
Do not forget to pack a bag of essentials – papers, medicine, a change of clothes, some canned food and other items that you are going to need the first night at the new place, before you start unpacking. This is to be done on the last day of packing – once you are finished with that, you know you have done the job and you have done it right.
---
About author
Jeremy Oliver




Previously serving as a logistics coordinator, Jeremy's comprehensive understanding of the industry gives him the ability to translate complex procedures into easy-to-understand blog posts. He has a particular knack for tackling the intricacies of London's removals scene, from the congested roadways to the unique challenges of navigating historic neighborhoods. As an authentic Londoner, Jeremy combines practical knowledge with his inherent love for the city, offering readers not only information on man with van removals but also local insights and valuable tips.