Advantages and Disadvantages of Long Term Travel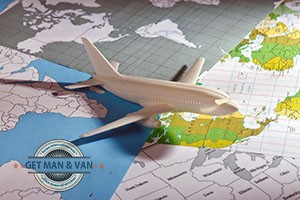 Long term travel has it pros and cons and we will happily present them to you so that you can make an informed decision whether long term traveling is for you or not.
Pros:
Learn a new language – During your long term travel you will most likely learn at least one foreign language. So ultimately once your travel is over you will have augmented your skill set with a new language which will automatically open in front of your newer and perhaps better personal and professional opportunities.
A new emotion every day – Being at an unknown place will allow you to discover new things on a constant basis. This means that every day you will experience newer and maybe stronger emotions which you will remember for a very long time if not for ever.
Making new friends – You will certainly make new friends during your travel. Some of your friends will be fellow travelers like you while others will be local inhabitants with which you will find a common language and therefore want to maintain contact in the future.
Your view of life and the world will change- It is one thing to read books and watch television shows about the way of life in foreign countries and it is another thing to experience this way of life in person. So you will undoubtedly change your perception about the world and life as you will witness new things which will either leave you speechless or shock you dramatically.
Cons:
Packing – Whether you want it or not you will lose a lot of time and energy into packing and unpacking your belongings. So be prepare yourself for this unpleasant task so that you can have the right mind set and not get irritated or annoyed by it.
You will lose touch – While you are away you will certainly lose touch with some of your friends. This is unavoidable so before you embark on your long term travel take the time to think of whether you are willing to lose some friendships or not.
You will miss out on events – During your absence several major events will occur "back home" and sadly you will miss these events. So once again before you pack your bags and leave, make sure that there are no major events which you may regret missing.
Second rate accommodations – Long term travelers don't always benefit from first rate accommodations, so you must prepare yourself for a significant amount of discomfort which you will certainly experience during your travel.
If you have reached the conclusion that long term travel isn't for you, you can always change the scenery by going on a short term travel or relocating to another area or city. If you opt for the latter, make sure that you use man with van services for the execution of your move. By using man with van services you will drastically facilitate the planning and execution of your relocation project.
On the other hand if you have accessed that long term travel is for you, start planning your travel and make sure that you make all the necessary traveling and accommodation reservations before you leave.
---
About author
Jeremy Oliver




Previously serving as a logistics coordinator, Jeremy's comprehensive understanding of the industry gives him the ability to translate complex procedures into easy-to-understand blog posts. He has a particular knack for tackling the intricacies of London's removals scene, from the congested roadways to the unique challenges of navigating historic neighborhoods. As an authentic Londoner, Jeremy combines practical knowledge with his inherent love for the city, offering readers not only information on man with van removals but also local insights and valuable tips.