Six disadvantages of moving abroad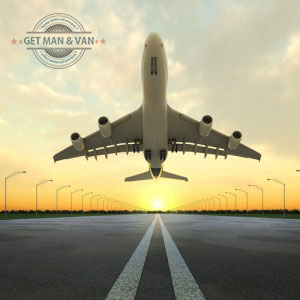 Have you been reflecting on moving abroad? If you have then keep reading because we will present to you six negative aspects of moving to a foreign country. The reason why we have made such a list is that we want people to make educated decisions when they are deciding to leave their known surroundings behind and seek a newer and perhaps better life in another country.
The locals may not be as welcoming as you might expect- Some countries have policies that are very open and welcoming towards foreigners while others aren't. However despite the foreigner friendly policies that some countries have the locals can still be against the idea of foreigners coming to their country. So before you pack your bags and leave your country be sure that you are emotionally and psychologically strong enough to handle unwelcoming looks and remarks.
Unfriendly government policies- Being an immigrant isn't something that you should be looking forward to. As we mentioned above there are countries with immigrant friendly policies but there are also countries that have very unfriendly immigrant policies. Even more some governments are opening hostile towards any potential foreigners that may want to relocate to their country. So if you choose to relocate to such a country you must prepare yourself for a very laborious and aggravating integration process.
International man and van services– Lots of people make the common mistake of assuming that international man and van services are as affordable as local removal services. And while some man and van companies do work with reasonable moving fees still international man and van services are quite expensive in comparison with locals moving services.
There will still be things that you don't like about your surroundings- Some people move to a foreign country because they don't like the way of life within their own countries. The thing that these people don't realize is that they will still encounter these same things in their new surroundings because some types of behavior don't have a nationality they are simply an integral part of our world.

Learning a foreign language isn't easy

– Regardless how good you are at learning new languages you will still struggle quite a bit until you master the local language. So unless you are ready to study hard and go through all the hassles that are involved around learning a new language, you shouldn't consider relocating.
You will hate the acclimatization period- Every one that moves to another country goes through an adaptation period. With some this period continues for a couple of months while with other it can go for years and years. Regardless how long it is you will still hate it because you will struggle through it.
---
About author
Jeremy Oliver




Previously serving as a logistics coordinator, Jeremy's comprehensive understanding of the industry gives him the ability to translate complex procedures into easy-to-understand blog posts. He has a particular knack for tackling the intricacies of London's removals scene, from the congested roadways to the unique challenges of navigating historic neighborhoods. As an authentic Londoner, Jeremy combines practical knowledge with his inherent love for the city, offering readers not only information on man with van removals but also local insights and valuable tips.