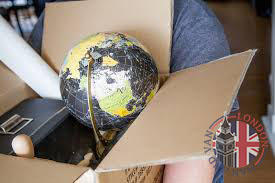 Choosing the right type of moving service
When moving, one of the first decisions you need to make is to choose what type of moving service will best fit your needs. You need to decide whether to hire professionals or to do it yourself.
There are several types of moving services:
Self-service removal
Self-service removal companies provide very limited service to their clients. They simply offer a truck with a driver and you have to do all the work: packing, loading and then unloading and unpacking. You have a professional driver who will safely transport your belongings to your new place. This option is perfect for people who want to save some money as they only need to pay transportation. They will do the packing, loading and other moving tasks. Also, this option is great for people who do not like driving big trucks and for that reason do not want to rent a moving truck.
Full service moving company
A full service moving company provides a range of different services and their staff practically handles all the heavy-lifting and other moving tasks. So if you're relocating in West Heath, hiring a local man and van company is a good idea . Such companies usually provide services that include:
Professional movers will disassemble your furniture at your old place and then assemble it again once you arrive at your new house. They have all necessary tools and equipment for the job and they are experienced in organizing pieces so nothing gets damaged and dented, or lost during the move and transportation.
Such companies offer wrapping and protecting furniture and other large items when moving house. They provide padding, moving blankets and other supplies and materials, to make sure your belongings arrive at your new place in the same condition as they left.
One of the most difficult items to handle and move are king-sized mattresses. They have proper mattress bags and covers that will protect them from any stains and damages. And they have experienced movers to make sure they arrive safely at your new home.
After you arrive in your new house, full service moving company will place the items exactly where you want it and unpack and unwrap everything. After that, they will properly dispose of the garbage left behind so you do not have to worry about that.
Moving unusual and large items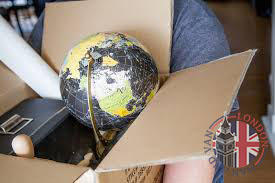 Full service companies will professionally and efficiently move your piano, pool table, unique chandelier, antiques, art pieces and other items. They provide packing, loading, unpacking and other services to make sure everything is relocated with no problems.
Such companies offer storage facilities to their clients. Whether you need a temporary or permanent storage, they will provide clean units that are under surveillance 24/7.
Moving containers
Moving container companies offer a unique service to clients who want to save money and who are not thrilled with driving a large moving truck. This service is pretty simple. Once you make arrangements with the company, they will drop off the container at your home and all you need to do is to load belongings you have already packed. The containers are usually large so you will probably need just one and they will charge you only the space you used. After you load it, you will unlock it and the company will move it to your new address. After that, you will unload it and that's it.
---
About author
Jeremy Oliver




Previously serving as a logistics coordinator, Jeremy's comprehensive understanding of the industry gives him the ability to translate complex procedures into easy-to-understand blog posts. He has a particular knack for tackling the intricacies of London's removals scene, from the congested roadways to the unique challenges of navigating historic neighborhoods. As an authentic Londoner, Jeremy combines practical knowledge with his inherent love for the city, offering readers not only information on man with van removals but also local insights and valuable tips.