The Different Types of Removal Vehicles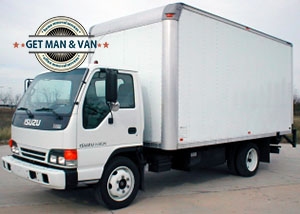 Regardless of the distance to which you are moving and the volume of items that you will be taking with you, you are most likely going to need a professional and fully equipped removal vehicle. However a little known fact is that not all removal vehicles are the same. In fact there are several types of different removal vehicles and we will present to you in the following article.
Panel van – This is the smallest type of removal vehicle. It is like this because the van's chassis is the same as the framework of a regular sedan car. Man and van companies use this type of vans for small relocation projects such as dorm removals, tenancy removals, studio removals and etc. These vans are also an ideal solution for the transportation of single large items such as a dining table, wardrobe, kitchen appliance and so on.
Parcel van – Parcel vans are much larger than panel vans and are used for mid-size man and van projects. This type of van is generally between 12 and 15 feet long and can carry a load that reaches a weight of 3,000 pounds. This type of removal vehicle has a special feature which is a door that connects the cabin to the cargo compartment of the van.
City van – This type of removal vehicle is designed especially for city driving. This means that man and van companies use city vans to conduct inner-city relocations. Most city vans have an extremely large windshield which enhances the visibility of the driver. These vehicles also have lower cabs and are much more maneuverable in tight spaces due to their tilted steering wheels.
Straight truck – Straight trucks are most often used for medium or large sizes local removals. This type of vehicle is between 16 to 26 feet long and can hold a total of 10,000 pounds in its cargo section. Do not confuse a straight truck with a trailer truck because with these vehicles the truck's cabin and cargo compartment are mounted on the same chassis.
Trailer truck – This type of man and van vehicle is used for large scale and long distance relocations. With this type of vehicle the cabin and cargo compartment are mounted on different chassis. The cabin is equipped with a towing which can easily tow trailers that are anywhere from 28 to 53 feet long. Most trailers are also 102 inches wide and 110 inches high. The best feature of these trucks is that their trailers are built with an air-ride suspension which minimizes the potential for any damages during transit. Another advantage that this type of vehicle has over its counterparts is that if the engine breaks, the company can easily continue the relocation project as the only thing that it has to do is to send another cabin to tow the trailer.
Now that you know the different types of removal vehicles we are certain that you will be able to choose more easily which type of vehicle suits best your upcoming relocation.
---
About author
Jeremy Oliver




Previously serving as a logistics coordinator, Jeremy's comprehensive understanding of the industry gives him the ability to translate complex procedures into easy-to-understand blog posts. He has a particular knack for tackling the intricacies of London's removals scene, from the congested roadways to the unique challenges of navigating historic neighborhoods. As an authentic Londoner, Jeremy combines practical knowledge with his inherent love for the city, offering readers not only information on man with van removals but also local insights and valuable tips.