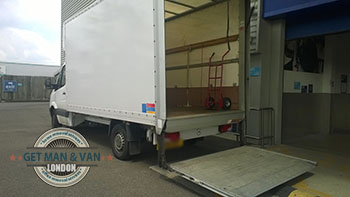 Five easy steps to maintain your new home in a great condition
The big change
Now that the people from the man and van company have delivered the last box of your belongings and you have to build your new life at a place that you are not acquainted with, you might feel a mix of excitement and fear. There is no reason for that. You have the potential to have a great life, but only have to take a few necessary steps in order to make your new house a real home. It is easy and not scary at all.
What would be best for you
Specialists are often referring to something called "post-removal depression". The plain physical and emotional strain of the removal is likely to leave you dried up. You might feel like an outsider at the new place, miss familiar places and views, friends and family that used to live nearby. We are not saying that these things are not important, but you should definitely not let them overwhelm you. Instead, you should:
Get out and explore your new area. Find a nice restaurant that might become your new favorite place to grab a bite when you are not feeling like cooking.
Get to know your neighbors. Throw a house warming party and invite them, so that you can see what kind of people they are. You can invite them by going from door to door to introduce yourself. Getting along with the people living around you is the best way to feel at home.
Stay in touch with the people closest to you. The fact that you are now living far away does not mean that you should cut all connections. Have them over for dinner or a party when they can. Continue making plans for going out and so on and so forth. Every home relocation is unique in its character, but what they all have in common is that if you want to, you can still keep the relations of your previous life. Remember, nothing is over until you decide that it is.
Keep your family Remember, you are all in this together. Other members of your family – your partner and kids – are probably going through the same thing that you are going through, so it would be rather egoistical to give in the post-relocation depression and leave them to struggle on their own. After all, that is why you are a family – to help each other in time of need.
Remember, it is not as bad as it sounds
For thousands of years people have been moving around. It is not the end of the world. It is actually something really good, possessing the potential of making your life so much better. So instead of sulking around the corner, turn that spare room into the home-office or the game room you have always dreamed about. Think positive thoughts and make the effort to contribute to your life, so that your home removal becomes the best thing that you have done with your life recently. You know that it can happen.
---
About author
Jeremy Oliver




Previously serving as a logistics coordinator, Jeremy's comprehensive understanding of the industry gives him the ability to translate complex procedures into easy-to-understand blog posts. He has a particular knack for tackling the intricacies of London's removals scene, from the congested roadways to the unique challenges of navigating historic neighborhoods. As an authentic Londoner, Jeremy combines practical knowledge with his inherent love for the city, offering readers not only information on man with van removals but also local insights and valuable tips.