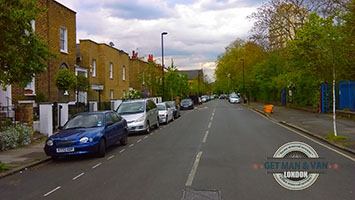 Why you should make yourself at home in South London
Often you are going to hear that North London is the only half of our capital's metropolitan area that is actually worth considering living in. In our opinion this is not so much of a fact as a prejudice against South London – one that is overstated and does not hold much truth in itself. South London has many areas that are perfectly good in terms of:
Living conditions
Job opportunities
Culture and entertainment
Low crime rates and safety
Transport
Naturally, not all places in South London would fit what you consider to be the perfect place to live in, but actually, not all places in North London can do the same either, right? So, let's have a look at every factor that weights in the fact that you should seriously consider moving in and settling down in South London.
Living Conditions
When comparing the halves of the capital that are respectively to the south and to the north of the River Thames, many people tend to explain that North London contains the best residential areas in the capital. It might be true that located here are some of the most prestigious among them, especially those that are in the immediate proximity of the City, but South London has many residential districts that definitely deserve your attention. One factor should not be overlooked – North London is older than the South. Actually, the South was, in its majority, developed in the 20th century, which means that the whole planning grid, the type of buildings and whole neighborhoods there are much more modern. If you are looking for really quiet and comfortable modern suburbia where to settle down in, then South London is definitely going to be the right place for you.
Job Opportunities
The Borough Centres in South London, especially in some places, are thriving commercial, finance and business areas where you are definitely going to find an opportunity for career development – that is more than certain. Croydon for example is one of the most economically important local centres in Greater London today. Let's not forget that the London Heathrow International Airport is also located in South London. The airport and the affiliated businesses alone account for hundreds of thousands of jobs. And let's face it – the biggest and most prosperous companies – the ones that everyone would like to work in, are to be found in Central London, and the south is already very well connected to the City, Westminster and Canary Wharf, so your daily commute would be very well accommodated – after all, tens of thousands (and probably more) people do it on a daily basis.
Culture and entertainment
South London is one of the best places to go out and have fun. No matter whether you are about to just have a coffee on the south bank of the Thames – the Riverside in Kingston will make you feel like you are transported in another, more noble age, by the way – go to the London Zoo with the kids, or you are looking for some more other form of entertainment, the southern parts of our capital's metropolitan area are not going to disappoint you. Actually, South London has a thriving cultural scene that is manifested through many different ways. On one hand there is the theatre. Surely it is not the West End with all the big, glamorous houses and establishments with rich and long traditions, but the small community theatres, such as the South London Theatre in Lambeth have a spirit of their own which is rather unique and very pleasant indeed. There are many museums and galleries dedicated to all forms of art here, but what we can recommend you is to check out those institutions that are dedicated to preserving the culture and spirit, along with the history of the particular locations that they are located in. Nearly every district in South London has its own local museum, which is something like a stronghold for the local community. Last but not least, we cannot miss to mention that South London is home to a number of pretty notable sporting events as well. The biggest among them is naturally the Wimbledon Tennis Tournament, which is one of the four Grand Slam events of the world series. In addition to being the most important tennis event in England, it is also the largest annual sporting event in the country in terms of number of people visiting it.
Low crime rates and safety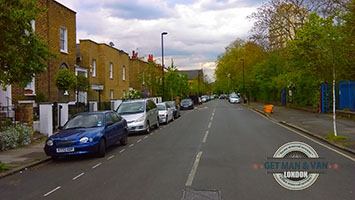 Now this might come as a surprise to some, but the crime rates statistics for South London in the past year or so are better than those for North London. Unfortunately, crime rates for the whole capital are rising recently. When one looks at the statistics that are constantly being released by the London Metro Police, one is inclined to notice that those rises are considerably higher in North London than in most districts of the South. In the past year for example, Croydon is one of the few places in the whole capital – north and south alike – that has actually shown positive results, with a 1.4 % decrease in the overall crime rates for the past year. South London was often criticized for being unsafe and this was given as a main reason why it is not a great idea to move here, but things have already – evidently changed.
Transport
Surely, the Tube network is still insufficiently developed in South London, which is explained with a number of historical factors, but one should not forget that the railway system here is very well developed as a result. Additionally, the lack of enough tube stations here have prompted local councils to improve the bus transport links and hubs. As a result, the bus network in South London is better than the one in the North. So, one can say that South London is more or less covered excellently in terms of public transport.
---
About author
Jeremy Oliver




Previously serving as a logistics coordinator, Jeremy's comprehensive understanding of the industry gives him the ability to translate complex procedures into easy-to-understand blog posts. He has a particular knack for tackling the intricacies of London's removals scene, from the congested roadways to the unique challenges of navigating historic neighborhoods. As an authentic Londoner, Jeremy combines practical knowledge with his inherent love for the city, offering readers not only information on man with van removals but also local insights and valuable tips.