New Residential Property Developments in South and North London
House hunting in London can be a challenge at times as there are many different properties to choose from, ranging in type, style, size, location etc. Currently, there are many new residential developments popping up here and there around the capital. Perhaps homebuyers, who have not yet made up their mind on what sort of house they want, would like to see what's on offer in some of the new residential developments throughout the city.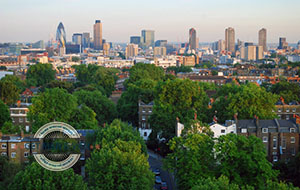 Deciding upon the (desired) location of the new property is quite essential, not just because it is one of the first and logical steps prior to purchasing a house, but also because it will help buyers account for additional costs concerning the purchase, like man and van removals costs, or delivery of renovation materials to a specific location etc.
Choosing a new home in a suitable location is a priority for most people, and not only because of man and van removal costs, but because of access to public transport and facilities like schools, hospitals, parks and recreational grounds etc. This is even more important for families with young children.
When it comes to new housing, London is keeping up with the influx of new residents and the demand for more housing. Stats show that in twenty thirteen, the city population grew by hundred and ten thousand people, reaching nearly eight and a half million people in total. It is estimated that within fifteen years from now, the capital will be home to more than ten million residents, and there should be no shortage of housing – looks like the man and van removals industry has their work cut out for them.
In figures – each year for the next two decades, a minimum of forty two thousand new homes will have to be built and made available to people, if the current unprecedented growth rate of population continues.
At the moment, all four corners of London are seeing some serious residential property developments. Most of the new housing is close to essential facilities like public transport, healthcare etc.
North London – in particular Tottenham, has been granted one billion pounds for new housing and redevelopment on a wider scale, as part of the Twenty Year Plan. Tottenham will see the completion of two hundred brand new homes as part of the Hotspur Stadium redevelopment project. On Tottenham High Rd, there is the Brook Housing Development, due for completion in early twenty fifteen, the project will add another two hundred new homes to the housing stock in the area.
South London – in particular Croydon is taking full advantage of the fund available through the Croydon Vision 2020 Program. The construction projects in the area include luxury high rises able to accommodate a large number of residents. In Wandsworth, the council is also building a massive amount of new homes. Battersea Power Station will also be redeveloped for residential purposes.
---
About author
Jeremy Oliver




Previously serving as a logistics coordinator, Jeremy's comprehensive understanding of the industry gives him the ability to translate complex procedures into easy-to-understand blog posts. He has a particular knack for tackling the intricacies of London's removals scene, from the congested roadways to the unique challenges of navigating historic neighborhoods. As an authentic Londoner, Jeremy combines practical knowledge with his inherent love for the city, offering readers not only information on man with van removals but also local insights and valuable tips.