West and East London – New Housing Developments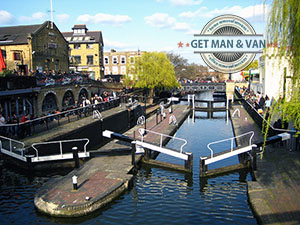 Man and van removal companies in London will be glad to know: As the current rate of population growth in London is set to continue, the city will have to accommodate nearly ten million residents within fifteen years. This means that there will have to be a minimum of forty two thousand homes built each year for the next twenty years. And, that is a lot of man and van removals by anyone's standards.
New housing developments are already underway throughout the capital. Some of the construction is already completed and will be made available to the property market in early twenty fifteen.
East London – Since the twenty twelve summer Olympics, East London has seen a significant amount of infrastructural and residential regeneration and development. In Tower Hamlets, close to the Olympic Stadium, there is the Parkside Bow development. The new project is expected to be completed in late twenty fifteen. Parkside Bow features a number of different home formats, some of them luxury apartments. Pembury Circus in Hackney is another one to watch out for. The housing project includes studio, one, two and three bedroom apartments. Pembury Circus is situated in a key location of the district, allowing for quick and easy access to public transport and amenities. The new development will also feature a large number of onsite facilities available to residents. It must be noted though, that the infrastructural developments around Hackney include commercial and public projects as well, not just residential ones.
The local economy and businesses in these areas will benefit directly from the new housing developments. Starting from the man and van companies which will be doing the property relocation for many people, to the local eateries and stores which will enjoy an influx of customers, and more business.
West London – Chiswick Point is one of the most notable housing developments in this neck of the woods. The development overlooks a nature reserve near the Thames River thus providing residents with lovely views and tranquillity. The project is due for completion in early twenty fifteen, with property prices matching the average cost of a home in the W4 area. Man and van removal companies watch out as selected plots in this excellent residential estate are available through the Help To Buy program – lots of removals business coming up. Further to the west, on the banks of the Grand Union Canal is the eleven acre waterside development of Brentford Lock West. Currently, construction has reached its second stage, and completion is expected sometime during next year. The Brentford Lock development offers five hundred and twenty newly build one, two and three bedroom properties. It is expected for many of the new residences to be relatively more affordable than their already-existing equivalents in the area. Perhaps, with a difference of about one hundred thousand pounds on flats in particular. Selected homes will be available through the NewBuy program.
For more information on the NewBuy and Help To Buy programs, check out the UK Government's Low Cost Home Ownership (LCHO) options.
---
About author
Jeremy Oliver




Previously serving as a logistics coordinator, Jeremy's comprehensive understanding of the industry gives him the ability to translate complex procedures into easy-to-understand blog posts. He has a particular knack for tackling the intricacies of London's removals scene, from the congested roadways to the unique challenges of navigating historic neighborhoods. As an authentic Londoner, Jeremy combines practical knowledge with his inherent love for the city, offering readers not only information on man with van removals but also local insights and valuable tips.