Man and Van Industry Software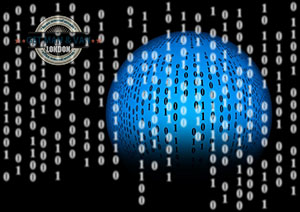 At first glance it appears that the man and van industry isn't the most hi-tech segment of the economy, which is true to an extent. However, the professional man and van removal industry uses a variety of software products adapted to the specific needs of different service providers. The implementation and use of specialised computer programs has been somewhat slow in comparison to the digitalisation of other segments of the economy. In the last twenty years though, many removal companies have made the switch to using computer programs in their day to day business.
By far, the most popular type of software product used by professional movers right now are customer management programs. In the last ten or fifteen years, many companies have realised that customers are their most valuable asset as such effective customer relations management is an essential aspect of being successful in this fast paced segment of the economy. Customer relations programs or customer management programs are a reflection of the increasing complexity of the relationship between customers and company. A customer management program would also make daily business much more efficient for the given removal company as many such programs also keep track of job scheduling, completion status, additional options included in a particular service requested by customer etc.
There are of course specialised software products which help removal companies with the technical and administrative aspect of daily business. For instance, paperless business administration has become very popular over the last decade or so, in light of this many service providers have opted for computerised document management – a much more efficient and ecofriendly way to keep track of paperwork and supply or receive necessary forms and documents to and from customers and business partners. The introduction of different cloud services has also taken the man and van industry a step further. Real time back up, storage and management of data is a powerful tool that allows companies to act quickly and adequately in certain situations. Paperless business administration and cloud services also deliver certain very practical benefits like reduction of necessary office space – for example no need to keep bulky filing cabinets onsite.
Online quoting programs have also made an entry into the man and van industry. By using these programs movers can provide accurate service quotes to customers in real time, so work doesn't have to stop, again making business more efficient. Many programs are now used on mobile devices – making the connection between customers and company quicker and more efficient. Specialised programs are also used to supply customers with company generated content relating to services, promotions, special pricing etc.
In the UK, specialised removal industry computer programs have been around since the mid nineteen nineties. In the years to follow, the number of service providers using such software has grown immensely. For example, two hundred and fifty leading domestic and international man and van movers are known to use the same piece of software. This is a strong indication that business and service providers have embraced the advantages of using computer programs.
---
About author
Jeremy Oliver




Previously serving as a logistics coordinator, Jeremy's comprehensive understanding of the industry gives him the ability to translate complex procedures into easy-to-understand blog posts. He has a particular knack for tackling the intricacies of London's removals scene, from the congested roadways to the unique challenges of navigating historic neighborhoods. As an authentic Londoner, Jeremy combines practical knowledge with his inherent love for the city, offering readers not only information on man with van removals but also local insights and valuable tips.