Man and Van, Or You and Your Car
Many people out there will not consider specialized man and van services due to the common misconception of their high costs.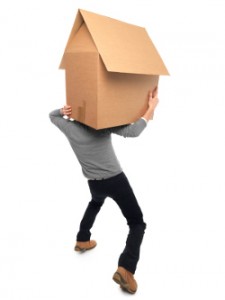 More so, many people who are in the process of moving from A to B, or need to shift certain items from one place to another will attempt to do so using their own means i.e. stick whatever they can in their own car and shuttle back and forth between the two locations all day until everything is transported. Anyone out there with at least a bit of common, economic sense will be quick to point out that this is neither the most efficient, nor the most economical way to move oneself and their items from one place to another.
Dissipating the misconception that man and van services in London cost too much is also necessary as they simply don't! Finding a decently priced man and van in London is pretty easy and won't take you days.
A quick online check of which man and van service providers are active in your area should help you choose the best priced service offer without wasting time, effort or resources. Lugging things in your own vehicle is inefficient and likely to damage your items. Plus, the amortization sustained by your own car must be considered as well, especially if you are transporting heavy items such as appliances or certain pieces of furniture. Man and van services are always the better moving option than doing the work on your own, and using your own car.
First of all, everything will be transported in a decent sized cargo vehicle – hence there will be no need to shuttle back and forth. This makes the process more cost effective and swifter. Furthermore, items loaded in the van will be packed, secured and fastened in such way as to allow for speedy yet safe transportation. In result, everything will be delivered safely and intact without costly delays or unexpected setbacks.
Shifting of awkward or over-sized items can't be done using your own car, as they just won't fit. In such instances, one comes to appreciate the benefits of decent sized mover van. All in all, man and van services are the better, more efficient and affordable way to move places around the city of London. Next time you move, enlist the help of a specialized man and van service and enjoy the positive difference and efficiency.
---
About author
Jeremy Oliver




Previously serving as a logistics coordinator, Jeremy's comprehensive understanding of the industry gives him the ability to translate complex procedures into easy-to-understand blog posts. He has a particular knack for tackling the intricacies of London's removals scene, from the congested roadways to the unique challenges of navigating historic neighborhoods. As an authentic Londoner, Jeremy combines practical knowledge with his inherent love for the city, offering readers not only information on man with van removals but also local insights and valuable tips.