Man and Van services – What you need to know?
Man and van is a popular service which helps households and businesses with their moving requirements. A London man & van service is suitable for any type of relocation, from moving of single items to relocation of entire rooms and their contents.
Generally, the job of the van driver is to transport your items safely from A to B without any issues and complications. However, a man with a van removal company in London is much more than just the person driving your belongings over to your next address. A professional man and van service covers a wide range of additional procedures which usually go hand in hand with removals.
First of all, you will receive heaps of spot on, free advice on how to make moving places easier, more efficient and affordable. Most likely you will be serviced by experienced and qualified driver who will know his work inside out, so listen carefully and do take note of what he has to say.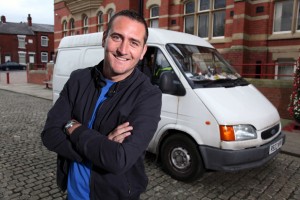 A man and van in London service should deal with most aspects concerning your removal. Before committing to a selected service, inform yourself of what is included in the service, some movers charge you extra for certain things, which may be part of the service offered by other moving companies so don't rush the selection process, and consider what you will get and how much you will pay for it.
A fully comprehensive, end to end, removal service should cover the following: First of all, packing and securing of items being moved.
Movers are quite efficient and knowledgeable when it comes to protecting your valuables from damage during transit so let them handle the process – it is to your benefit. Loading and arranging boxes and items inside the mover van is also done by the driver. Proper loading is essential safe and efficient transportation. Unloading and unpacking of your items is also something which should be included in your fully comprehensive removal service.
Experienced movers also take the necessary precautions to protect the premises you are moving out of, from damage such as dents, scratches and scuff-marks. Distribution of boxes and items in your new property can be handled by the movers, though this is optional and does not cancel out unloading if you don't wish to use the option. Storage may also be included, however inform yourself of terms and conditions in advance.
---
About author
Jeremy Oliver




Previously serving as a logistics coordinator, Jeremy's comprehensive understanding of the industry gives him the ability to translate complex procedures into easy-to-understand blog posts. He has a particular knack for tackling the intricacies of London's removals scene, from the congested roadways to the unique challenges of navigating historic neighborhoods. As an authentic Londoner, Jeremy combines practical knowledge with his inherent love for the city, offering readers not only information on man with van removals but also local insights and valuable tips.