Moving to London is the Best Thing That You Have Done in Your Life – and Here is Why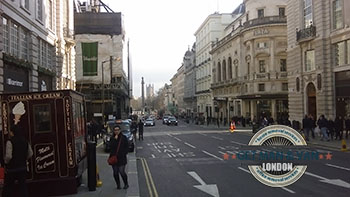 Moving homes to a new city, especially when we are talking about a cosmopolitan centre like London, is certainly scary at first, but have no fear. No matter what the reasons for that were – work, education, or simply because you wanted to see what live in such a place looks like, you have made the right choice, and here is why:
London is the

most economically relevant place in the world

. Surely, the competition is fierce, but there is no major international company that does not have offices here, and even local businesses are thriving, so the chances to advance in your career here are much higher than anywhere else. What's more, when it comes to world markets, there are three places in the world that are absolute leaders. One of them in New York City, the other two are in London – The City and the recently developed business centre at Canary Wharf.
London is the

cultural capital of the world

. Love theatre? What better way to celebrate your appreciation with the dramatic art than going to see a play at the Shakespeare's Globe? There are also many other fine theatres, big and small, major and independent, all across the metropolitan area. Last year's surveys show that more people go to the theatre in London than those who are going to games of the Premier League. And that's not all. You have museums, concert venues, galleries, libraries. Get lost in the British Museum at least once – it is totally worth it.
If you want to go to a good university, London is the place for you. No matter whether you want to pursue studies in the humanities, in science, arts or in economics, you will have the chance to make the right choice here – University College London is one of the best universities in the world, but there are so many more. Spending your student years in London would be an unforgettable experience and you are only to gain from it on every level that you can think of.
London is a multicultural city. There are tens of millions of people living in all corners of the place, and they come from every spot on the world's map. This creates a sometimes distorted, but always vibrant and colorful atmosphere. You will have the chance to meet and become friends with so many different people. This fact alone makes staying in London worth it, because such contacts inevitably make you a better, spiritually richer person. Living in London, one can argue, is the cheapest and least time consuming way to travel around the world – because the whole world comes to London.
Moving to/across London is actually rather easy. Man and van companies are thriving here, and you will always be able to find cheap and reliable movers to help you get your stuff from one place to another in a quick and safe manner. All you have to do is do a little research online.
---
About author
Jeremy Oliver




Previously serving as a logistics coordinator, Jeremy's comprehensive understanding of the industry gives him the ability to translate complex procedures into easy-to-understand blog posts. He has a particular knack for tackling the intricacies of London's removals scene, from the congested roadways to the unique challenges of navigating historic neighborhoods. As an authentic Londoner, Jeremy combines practical knowledge with his inherent love for the city, offering readers not only information on man with van removals but also local insights and valuable tips.