Surviving life in the big city
Living in a huge city such as London can be pretty challenging. The stresses of a place that never sleeps and has population of well over 8 million people can be overwhelming. London is the financial, cultural and administrative capital of not only England, but to a large extent to the world. Settling down here actually comes with a lot of benefits, so it would be a shame if you leave the difficulties take a toll on you. So, here you can learn some pretty useful tips that will help you survive.
Tip #1: Find an area that suits your needs
London's territory is divided into 32 boroughs, which on their own right come with countless districts and localities. Picking up the place where you will be renting accommodations depends on several very important factors, including:
Your occupation – job, university, pursuing an independent profession
Your current budget
For how long you are ready to commute on a daily basis
Are you more a city-type of person, or more inclined to live in the suburbs
Basically, apart from the price you are willing to pay for accommodations, you should look for such things as good transport links, availability of major amenities and of course whether or not you actually like the area you are considering.
Tip #2: Do not be afraid to ask for help
Moving houses in a big city is a huge and complex deal. So, you need to have a proper contractor helping you with the job. A reliable man and van firm operating in London might be the best option for you. No matter whether you are relocating to the capital from another city, town or village, or you are planning a relocation within the boundaries of Greater London, say from Teddington TW11 to Hampton Wick TK1, the proper movers can be of immense help.
Tip #3: Build a new social circle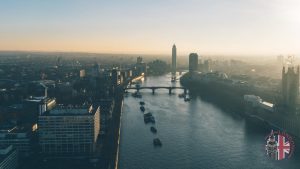 Paradoxically enough, life in the big city can be pretty lonely. People are always rushing somewhere, everyone busy with whatever is on their minds. If you know very few or no people at all in London, you will be faced with the challenge of finding a new group to attach yourself to. Even though it might sound scary, or even impossible at first, do not despair. The good news about London is that there is something for everyone here. Your best bet is to find where people practicing your hobbies or activities you like doing gather. Whether it is football, theatre or sports, you will be able to find your place. Just a few examples – there are regular weekend jogging sessions organised in many of the fine public parks across the capital. Some of them gather hundreds of people at a time. The many historic pubs, one of which is definitely waiting for you across the corner of your home, are another great place to meet new people and create friendships that are going to last for a very long time.
---
About author
Jeremy Oliver




Previously serving as a logistics coordinator, Jeremy's comprehensive understanding of the industry gives him the ability to translate complex procedures into easy-to-understand blog posts. He has a particular knack for tackling the intricacies of London's removals scene, from the congested roadways to the unique challenges of navigating historic neighborhoods. As an authentic Londoner, Jeremy combines practical knowledge with his inherent love for the city, offering readers not only information on man with van removals but also local insights and valuable tips.