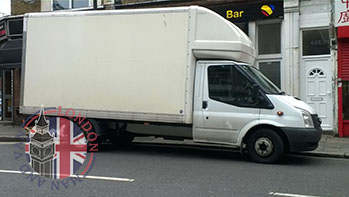 The origin of Man and Van
At first glance it seems like anybody can work a man and van service since all you need is a lorry. Do not be fooled by appearances however. What seems a s simple and undemanding job is actually a very hard vocation. To be a true specialist in the field you need years of experience and a whole lot of training. You are just as good as your tools are so a specialist in this business is nothing without his trusted van. One needs impeccable driving skills in order to make deliveries on time due to the enormous amounts of traffic one has to deal with on a daily basis in this job. Today most people who work this job are in the employ of a large firm that deals with all kind of relocations, however man and van services remain the go-to when you need something moved fast.
But how did it all start. Services that deal with the transportation of items from your household or your office to another place have only recently become in high demand, which has lead to the rising of smaller firm that dabble in the field. The leaders of the industry come from similar humble beginnings only they can be traced way further back in history, precisely the time after world war II.
A revolution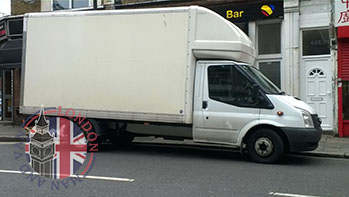 With the dust still settling from the largest conflict that human kind has ever know and not too long into the cold war society in the western world went through a great deal of changes. Across the ocean, in the United States the passion for the automobile had already swept the local populace, thanks to the efforts of Henry Ford. While an automotive industry was prominent in Europe, it mainly dealt with luxury cars and, only then were cars becoming commonplace. Due to the cheap costs of fuel at the time as well as the relative safety and prosperity of the world, a great deal of people came to own a car. With cars becoming more and more prominent, soon Vans became a common sight as well.
The humble van
Automotive manufacturers figured that they might as well make a vehicle with much better cargo carrying capabilities than your average car. For a time vans were extremely popular and the demand was high. A lot of young people found themselves behind ones wheel and some of them opted to make good use of it.
A new, dynamic way of life
This increase in the popularity of all vehicles coincides with the increase in the speed at which we lived our lives. As the world became more and more globalized the need to move around was much greater than before and the aforementioned van drivers decided to capitalize on it. By offering comfortable and quick moves such people managed to get by and some of them made quite a fortune and laid the solid foundations of a future relocation enterprise, some of which function even today, carrying all the skills and experience they have accumulated over the years.
---
About author
Jeremy Oliver




Previously serving as a logistics coordinator, Jeremy's comprehensive understanding of the industry gives him the ability to translate complex procedures into easy-to-understand blog posts. He has a particular knack for tackling the intricacies of London's removals scene, from the congested roadways to the unique challenges of navigating historic neighborhoods. As an authentic Londoner, Jeremy combines practical knowledge with his inherent love for the city, offering readers not only information on man with van removals but also local insights and valuable tips.