Tips on how to relocate with a pet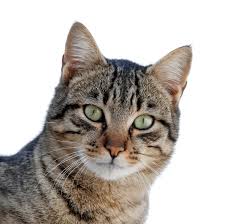 Relocation is not stressful to you only, but to your pets as well. Here are some helpful tips on how to relocate with a pet. Follow them closely in order to minimize the stress that your pet will experience during the move.
Begin by drafting a relocation plan. Once that you have a plan you will be able to take care for your pet in the best possible manner, during this stressful event. Next call your veterinarian and get an appointment. Tell the vet that you are going to move and ask him to give your pet all the shots that are required for ensuring its good health. Also ask the vet for a referral about a veterinarian that works in the area that you are moving to.
Now go to your new home and verity if it is pet-friendly. If it is not, do all the necessary modifications to make your new home a safe place for your pet. Your next step should be to hire a moving company that provides relocation services by man and van in London that are pet-friendly. Today there are several moving contractors in the capital that have the know-how to conduct a pet friendly relocation. To find the contact details of these companies read the "removal services London" section in the yellow pages.
The last thing that you must do is to find a pet-sitter that will take care of your pet on the moving day. If you cannot find such a person, here is what you should do: leave one of the rooms in your current home unpacked and place the pet within the room once that the movers arrive. This way your pet won't feel uncomfortable from the fact that his territory has undergone certain modifications. Also notify the movers that they shouldn't enter the room or open its door.
Once that you have moved everything, enter the room and take your pet with you in your car. Ask the man with van movers to pack and move the remaining room. While the movers are packing the last room go to your new home and let your pet inside. Your pet will have enough time to adapt to the new environment without having to deal with the excessive presence of unknown people. When the movers arrive with the rest of your belongings, lock your pet in one of the rooms until the movers are gone.
---
About author