Relocating Your Business
Usually, business property removals are somewhat more complex than residential moves. This is due to many reasons, some of them being tight completion deadlines, as well as requirements for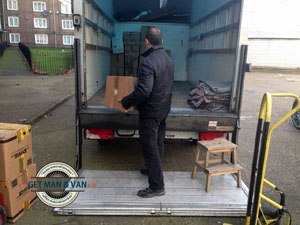 managing the business while moving. Business or office removals are best handled by qualified moving professionals or man and van service providers, depending on the scale and complexity of the job. In all instances, owners will be charged based on the weight and volume of items being moved. Business owners can reduce the overall cost of their removal by disposing of unwanted electronics, equipment and office supplies in advance of the removal. If the unneeded items are donated to a registered charity, chances are there will be a tax rebate at the end of the financial year. There are many charity organisations which especially welcome office equipment and electronics.
Most likely business owners will be left with a certain amount of valuable, usable items and equipment which must be preserved during the removal. This requires for proper packing and securing of such items. The selected removal company or man and van service should be able to assist with packing, securing and loading of items. If owners decide to handle the prep work on their own, they mustn't spare expense or effort in packing and securing valuable items and equipment. Special care should be taken when packing and moving computers and other devices with hard drives. Problem here is that hard drives and the data they contain can be damaged internally during rough handling, even if the computer or the rest of the device seems untouched on the outside. In all cases, computers must be wrapped and packed individually. This also applies to other electronic equipment being moved. It is important to list and label the contents of boxes being moved, especially if shifting multiple or identical office spaces. The moving company can do this for you, in some cases, movers might suggest using a colour code system.
If the business is being moved long distance, chances are there will be more risks during transit, more so it might be necessary to use multiple forms of transport. In such cases, business owners will need insurance. Insurance companies will include such clauses as part of the claim policy, though this will come at a price. Nevertheless, this is money well spent as owners receive more extensive insurance coverage – something necessary during removals.
---
About author
Jeremy Oliver




Previously serving as a logistics coordinator, Jeremy's comprehensive understanding of the industry gives him the ability to translate complex procedures into easy-to-understand blog posts. He has a particular knack for tackling the intricacies of London's removals scene, from the congested roadways to the unique challenges of navigating historic neighborhoods. As an authentic Londoner, Jeremy combines practical knowledge with his inherent love for the city, offering readers not only information on man with van removals but also local insights and valuable tips.