House purchase mistakes that you should not make
You have decided to buy a bigger house in London in which your family will feel more comfortable. Before you make the final decision on which house to buy you must make sure that you don't do any of these mistakes.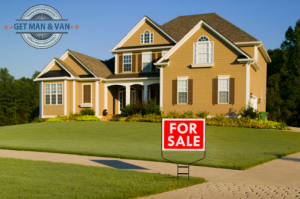 Not all houses are a good investment – Real estate agents will always tell you that buying a house is a good investment because they want to sell you the house and therefore make some money. But the truth is that only the houses in good locations are a good investment, the rest aren't. For instance if you buy a house that a located in an area with a high crime rate you will certainly not make a good investment and even more you will most likely lose money when you decide to sell it.
Don't opt for the ugly house – Lots of people make the common mistake of buying the ugliest house in the neighborhood because it is the cheapest house and believe that after a while the value of the house will grow because of its location. And while there is some sound logic behind this strategy it rarely happens that way. The ugly house will always be the ugly house and therefore the cheapest house in the area. So always avoid the ugly house unless you are planning to spend money and make the ugly house a pretty house.
Man and van companies charge in dependence of your house value – This is maybe the most absurd real estate myth in the world. Man and van companies such as ours charge either on time or mileage. In the eyes of the moving companies it doesn't matter whether you are moving to a small single room shed or to an ancestral mansion. The only thing that matter to them is the time that will be needed to pack, load and deliver your belongings and the distance between your old house and new house. So don't buy a cheaper house just because you don't want to pay a higher man and a van service fee to the removal company that will conduct your relocation.
Buy a house only at the right time – Nobody can predict the real estate market not even the best real estate agents in the world. So if you have the money to buy a new house in a good area do it. Don't wait for the price to drop as it may never happen or even worse the price may just go up.
---
About author
Jeremy Oliver




Previously serving as a logistics coordinator, Jeremy's comprehensive understanding of the industry gives him the ability to translate complex procedures into easy-to-understand blog posts. He has a particular knack for tackling the intricacies of London's removals scene, from the congested roadways to the unique challenges of navigating historic neighborhoods. As an authentic Londoner, Jeremy combines practical knowledge with his inherent love for the city, offering readers not only information on man with van removals but also local insights and valuable tips.