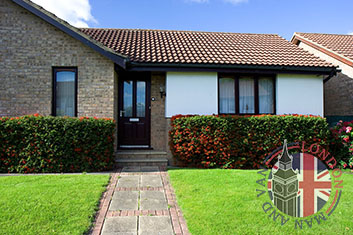 What Makes A House A Home?
Many people consider their home to be their most valuable asset. At the same time though, it turns out that the house itself (regardless of how expensive it might be) is not the most valuablepossession people have. A recent survey conducted by a leading UK based real estate firm, which shall remain nameless for the purpose of this article, has returned some very interesting results on what people consider expensive, and what people consider truly valuable.
When asked if the most expensive item people own is also their most valuable, only twenty six percent of people affirmed this. The remaining seventy four percent of individuals stated that their most expensive possession is not their most valuable. Actually, computers and jewellery topped the list of most expensive items people keep at their home. At the same time, two thirds of all participants stated that sentimental value items like family photos, children's first drawings, letters from their spouse or partner etc. are considered priceless and irreplaceable – thus much more valuable than any piece of electronics or fine jewellery.
The survey encompassed a total of two thousand people living and working in the UK. Out of these two thousand, forty one percent credited family photos as their most valuable possession at home. Next were the thirteen percent of people who stated that inherited family items, passed from generation to generation are the most valuable possession they keep at home (if ever moving places, make sure the man and van removal people have those items wrapped and secured really well). Straight after, there are the twelve percent of people who stated that letters from loved ones are their most precious item. Lastly, there were the seven percent of individuals who credited their children's first attempts at art, mostly drawings to be their most precious belonging.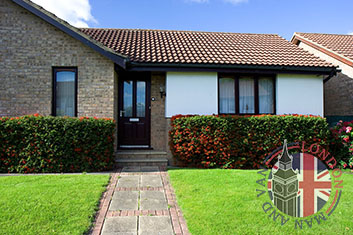 One issue which some people also voiced during the survey was protecting such items from perishing in the event of a disaster or accident. The monetary value of many such belongings is not likely to attract thieves or burglars but they could be lost or irreversibly damaged in adverse events like floods, fires etc. Many of the people interviewed said that they either have a safe installed at home, or are considering the installation of one in the near future. They also stated that the safe will be used for protecting expensive items like gold, jewellery etc. as well as irreplaceable personal items of sentimental value. The twenty six percent of people who stated that their most expensive item is also their most valuable, would opt for burglar alarms, security systems, privately manned security etc. A small number of people also said they change their locks once or twice a year, or every time they move house.
Regardless of what's precious and valuable to you, it makes sense to protect it in the best possible way. Many of the good home security companies operating right now can come up with a customised home security plan that suits individual needs and requirements.
---
About author
Jeremy Oliver




Previously serving as a logistics coordinator, Jeremy's comprehensive understanding of the industry gives him the ability to translate complex procedures into easy-to-understand blog posts. He has a particular knack for tackling the intricacies of London's removals scene, from the congested roadways to the unique challenges of navigating historic neighborhoods. As an authentic Londoner, Jeremy combines practical knowledge with his inherent love for the city, offering readers not only information on man with van removals but also local insights and valuable tips.