The Removal Tips You Never Thought Of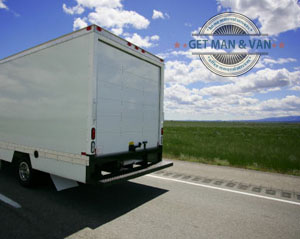 Moving places can be a real challenge, especially if you are a large household which needs to relocate the entire house contents, and everyone's belongings. Besides the usual and helpful advice, you are likely to receive like find and choose the right man and van company in London, or start packing timely so you aren't delayed etc. there are also things which you may not have thought about.
For example, if you will be shifting some of the items by yourself i.e. you will be using your own car for some of the stuff, and the rest will be relocated by the man and van guys, don't pack the car with your valuables the night before. First of all, insurance doesn't cover the items if the vehicle is broken into or stolen. You will be left hanging high and dry if this happens, so pack your stuff and leave it inside the house until the morning when the movers have arrived. Then load up your car and off you go. In all cases, no matter what type of transport, or service you have chosen for your removal always keep important documents, jewellery and other high value items by your side. If necessary pack the items in a small backpack which will be on you at all times.
Next up – bustling activity and commotion, on moving day there will be plenty of both. Since there will be a ton of people coming in and out of your house, from all directions, it is good to have someone keep an eye on the situation from the side. It is not uncommon for daring thieves to blend in with the removal team and relieve you of some valuables through the back door, whilst you think everything is safe and secured on board the removal vehicles. You can also speak to the movers' supervisor and find out how many people are on the team, and who is doing what inside the house.
Keep your pets elsewhere during the removal. Animals are sensitive and will not handle relocations too well. Once you have settled in, bring your pet animals for a first sniff of the new place. Your friends will prove to be invaluable help during such hectic time so have as many of them around as possible throughout the removal. Sort out some refreshments and food for yourself, and your helpers from the night before.
---
About author
Jeremy Oliver




Previously serving as a logistics coordinator, Jeremy's comprehensive understanding of the industry gives him the ability to translate complex procedures into easy-to-understand blog posts. He has a particular knack for tackling the intricacies of London's removals scene, from the congested roadways to the unique challenges of navigating historic neighborhoods. As an authentic Londoner, Jeremy combines practical knowledge with his inherent love for the city, offering readers not only information on man with van removals but also local insights and valuable tips.