Storage Rising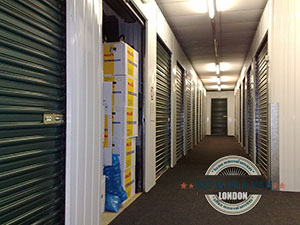 Storage or self-storage has become an integral and inseparable part of the professional man and van removal industry. This is only logical and expected as many people who undergo a house or office removal aren't quite ready to move into their next accommodation, which leaves storage of items the only feasible option. The origin of the professional man and van removals industry might be open for debate, but the origin of the storage industry is in United States. Many people in America do not own their home but rent or lease it. No dramas there, that's modern life. This means that sooner or later many individuals or households would move house. The United States is a large country with nearly three hundred and twenty million residents, a decent percentage of that population moves house or office on quite a regular basis. In turn, this means that in many cases, short or long term storage would also be needed as part of the property removal.
In light of this, many man and van removal companies manage their own storage complexes, or work in partnership with self-storage service providers. This makes sense actually as people moving house or office are saved the time and effort in looking around for suitable storage service – simply they can just include it in their removal. Out of necessity and convenience, the US storage industry seems to be growing in popularity and profitability. The emergence of many new service providers signals an increase of interest toward the service.
This recent surge in interest toward self-storage has sparked a flurry of industry research. At the moment though there are no three-hundred page conclusive studies on why Americans have fallen in love with their storage industry again, but figures have shown that believe it or not, there are more storage complexes in the US than there are McDonalds' restaurants. As unbelievable as it sounds, at the moment there are exactly forty eight thousand and five hundred storage complexes operating in the US, as opposed to only fourteen thousand three hundred and fifty McDonald's restaurants.
Don't know about the fast food industry, but the US storage industry is making top dollar profits. Figures and stats show that the average American uses about seven square feet (0.65 square metres) of storage unit space, when calculated in terms of population numbers, storage duration etc. it turns out the US storage industry is worth the staggering twenty four billion (yes, with a B) dollars a year. Some say that this is an eye opener and Americans need to let go and part ways with some of their stuff, but there are no such trends on the horizon. An interesting fact is that many people store relatively cheap or old items and belongings. It is expected for the storage industry to grow and become even more profitable as residential property taxes are expected to rise, and households would be looking to save from storing items at home i.e. sacrificing valuable living space but rather use a specialised storage facility.
---
About author
Jeremy Oliver




Previously serving as a logistics coordinator, Jeremy's comprehensive understanding of the industry gives him the ability to translate complex procedures into easy-to-understand blog posts. He has a particular knack for tackling the intricacies of London's removals scene, from the congested roadways to the unique challenges of navigating historic neighborhoods. As an authentic Londoner, Jeremy combines practical knowledge with his inherent love for the city, offering readers not only information on man with van removals but also local insights and valuable tips.