Self-Storage – Details and Considerations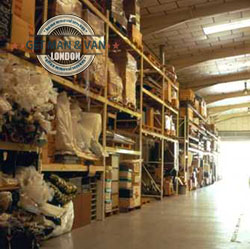 There are a bunch of different reasons why people might need a self-storage service. One of the more recent examples (many UK residents can relate to) is the streak of bad weather which hit the isles over the twenty thirteen – twenty fourteen period. In those unfortunate months, Mother Nature was in a really cranky mood and unleashed some of it over the UK. In result, many people lost their possessions to floods, loss of power etc. Many residents were willing to move away for the time being and avoid close encounters with adverse weather. Problem was though – what to do with all their personal belongings? How to save everything? Self-storage would have been a solution in this case.
Extreme weather isn't the only reason to consider self-storage options. On many occasions, people have to move cities, states or relocate overseas altogether. In such cases, not all worldly possessions can be taken along, sometimes there is no need to take everything as perhaps their employer has provided them with a fully equipped residence in the expat country.  Storing excess personal effects in specialised storage facilities is yet again the solution to one such situation.
Overall, self-storage is an effective way to protect one's personal belongings without having to spend ridiculous amount of money, or worry about the safety and integrity of items while away. A large number of man and van removal companies in the UK provide their customers with specialised storage solutions. The storage service doesn't necessarily have to be combined with a relocation solution – it could be available as a standalone service. However, man and van removal companies offer service bundles inclusive of storage – an option that can prove quite suitable for many people moving from their current residence.
Pricing of self-storage solutions is obviously the main consideration. Generally, storage costs are formulated by where the storage facility is located, how much storage space customers require, how long they need to store items for, and any additional options like immediate access to items etc.
Some considerations to do with self-storage pricing:
Inner city (or similar) storage facilities usually attract higher costs as they require a higher level of security. Seer if you can find a storage facility in a suburb near you (or another suitable location).
Storage space and storage conditions are essential in forming the cost – large volumes of storage space obviously attract higher costs. Specific storage conditions/requirements like no-humidity storage environments also play a role in forming the end service price.
Security and access to items in storage is also a factor. Twenty four seven access to your belongings will cost more. Storage facilities with round the clock security and surveillance will also cost more to hire.
With all the bells and whistles included, a self-storage service in most parts of the UK should top out at £200 per month. A more basic storage contract might cost you about £50 a month. Generally, service providers are quite flexible with their pricing and conditions so shop around for a storage solution which suits you best.
---
About author
Jeremy Oliver




Previously serving as a logistics coordinator, Jeremy's comprehensive understanding of the industry gives him the ability to translate complex procedures into easy-to-understand blog posts. He has a particular knack for tackling the intricacies of London's removals scene, from the congested roadways to the unique challenges of navigating historic neighborhoods. As an authentic Londoner, Jeremy combines practical knowledge with his inherent love for the city, offering readers not only information on man with van removals but also local insights and valuable tips.