Tips for moving "special items"
Preparing properly for your removal is vital. However not all items that you want to take with you to your new place of residence can simply fit in one of the moving boxes and you can expect them to get to the assigned location without any damage (or in one piece in some situations). Those "special items" are to be treated with extra care and different strategies are to be employed for them.
The first and most important thing to do is to inform your man and van contractor for any special items that you want to get moved. Thus the movers will be able to prepare in advance and provide you with the optimal solution to the problem. Man and van movers are used to following specific clients' requirements, so all that you have to do is give them the information in advance and let them incorporate the solution in the plan for your removal.
There can be several categories of special items that can be distinguished, and different approaches to preparing them for a move to. Some of them are: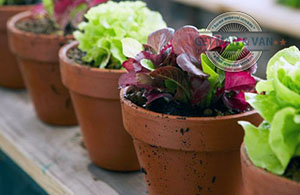 It would be only natural that you would want to get the plants you have taken care of for such a  long time with you. Fortunately, moving plants is not that hard at all. The first thing to do is put the plants in black bags for at least 24 hours before you pack them, so that you ensure they are pest free. Throw out the bag and pack the base of the plant – the pot – thus you will ensure that neither the pot itself nor any dirt is going to fall out during the transportation. Find a box that is large enough to contain the plant and put it inside of it. You should pack tightly, so that there is no moving around inside the box. Cut a hole in the box large enough to fit the trunk or stem of the plant and you are more than ready to go.
A big sofa, a pool table or a piano are generally hard to manage during a removal, but fortunately there are several things that you can do in order to make your task easier. First check if the item in question can safely be disassembled prior to the move. In that way you are reduce the stress and strain of the relocation of the bulky object. If the answer is negative – do not despair. Check out if there is some guidance left by the manufacturer as of the way in which the item is supposed to be moved. Follow them. Another thing to do is just ask the man and van moving experts that you have hired to come look at the thing and prepare it for the removal themselves – they will definitely know what to do. The most important thing is that the item is secured in the van itself, so that it will not damage neither itself or nearby objects.
---
About author
Jeremy Oliver




Previously serving as a logistics coordinator, Jeremy's comprehensive understanding of the industry gives him the ability to translate complex procedures into easy-to-understand blog posts. He has a particular knack for tackling the intricacies of London's removals scene, from the congested roadways to the unique challenges of navigating historic neighborhoods. As an authentic Londoner, Jeremy combines practical knowledge with his inherent love for the city, offering readers not only information on man with van removals but also local insights and valuable tips.