10 Cities to Visit in 2015 – Part 1
Traveling the world is dream for many people. One of the ways to get to know a given country and its people and culture is to explore its cities. Urban tourism is a big thing in many corners of the world right now, and keen travellers have are flocking to different city destinations. Many such spots though are underestimated in favour of renowned tourist cities in Europe or the US. Below are listed some well-known cities, which usually go under the radar, nevertheless they are worth visiting and exploring!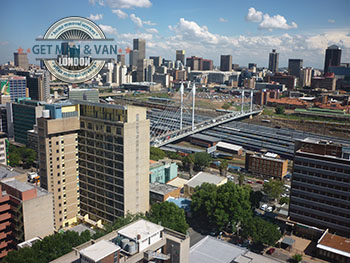 Johannesburg – Although South Africa's biggest metropolis has had some image problems due to its troubled past, the city is finally shaking off and breaking away from shadows of the past. The city's arts and culture quarter – Maboneng, is the place to go to, for museums, galleries, and future entertainment. At the moment, Jo'burg is shaping to be an exciting cultural hub, and a must visit destination in that corner of the woods.
Malaga – The ancient Spanish city has more to offer than sun and sangria soaked days and nights, although they are main entries on the menu for all first time visitors. Currently, Malaga is going through a cultural revival, with new architecture pieces and exciting galleries opening doors across the city in twenty fifteen. The Museum of Russian art and the new Pablo Picasso Gallery will be a must-see.
New Orleans – A decade after hurricane Katrina, New Orleans is back in in business like never before. Shaping up to be one of the most exciting places for food and drink in the world, The Big Easy is home to nearly fifteen hundred exceptional restaurants – twice as many as before Katrina hit! The Musician Village in Upper Ninth Ward should definitely be on the list of sights to see.
Hamburg – Half the size of crazy, all-nighter Berlin, Hamburg is just as much fun in the day or night! With heaps of kitschy bars, funky beer gardens and wild rock music venues, a trip to one of Germany's iconic cities will surely make your summer one to remember. There are also throbbing dance music venues in old factories and other such places where night owls can quench their thirst for neon, smoke machines and massive base vibes.
Nizwa – Once the capital of Oman, the city is one of the key historic, cultural and artistic spots in the sultanate. For the thousand years in which Nizwa was Oman's capital, the city attracted the crème de la crème of artists, scholars, merchants and other professionals of the day. Twenty fifteen will be an year of huge significance and celebration for Nizwa as the city is chosen to be the Islamic Capital of Culture.
If you fancy a trip, or even consider moving to some of these places, don't call the man and van people yet, because there are another five exciting cities to visit listed in Part Two of this article so enjoy the read!
---
About author
Jeremy Oliver




Previously serving as a logistics coordinator, Jeremy's comprehensive understanding of the industry gives him the ability to translate complex procedures into easy-to-understand blog posts. He has a particular knack for tackling the intricacies of London's removals scene, from the congested roadways to the unique challenges of navigating historic neighborhoods. As an authentic Londoner, Jeremy combines practical knowledge with his inherent love for the city, offering readers not only information on man with van removals but also local insights and valuable tips.