10 Cities to Visit in 2015 – Part 2
This is Part Two of the article where you learn about the world class cities that you never thought of visiting. Usually overlooked due to one reason or another, or simply because they are off the beaten path, these are exciting cities where you can learn a lot about the people, culture and lifestyle of those countries. Some of these spots will make you want to move there next week, but keep a cool head and don't call the man and van people just yet!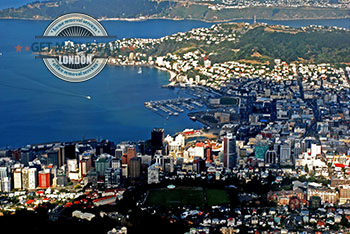 Wellington – New Zealand's capital city is celebrating its hundred and fiftieth anniversary. Big time movie making is not the only thing which brings tourists to Wellington, the trendy cafes and craft beer breweries are quickly becoming one of the city's trademarks. One of the must visit sights in Wellington is the Te Papa – New Zealand's National Museum, housing priceless cultural and historic treasures from across the Pacific.
Belgrade – A surprisingly good European city destination, the Serb capital is small enough to explore on foot, but the city is big on history and tradition. Belgrade is changing fast – derelict areas and abandoned industrial estates are turned into chick bars and night clubs, artist hangouts and workshops. If looking to explore nearby Balkan destinations, catch a train from Belgrade to Podgorica in Montenegro – one of the most stunning sceneries on the Balkans awaits you.
Salta – This beautiful colonial settlement, huddled at the bottom of rough Andes peaks, is the epitome of a pretty Argentinian city.  Colonial period church steeples, luscious palm trees and beautiful squares are characteristic to the city. Andean folk music can be heard from many cafes and bars in Salta. Apart from arts, culture and history, the city is also well known for its fertile vineyards – take a day trip, they are not far from the city.
Birmingham – Usually overlooked, this English city is definitely not getting its fair share of limelight since being situated between cultural powerhouses like London and Liverpool. The city's industrial era infrastructure is quickly being transformed into clubs, art cafes, workshops etc. Creative hotspots are also popping up in many of the city's Victorian era properties, giving Birmingham a unique look and feel. For some live music and interesting trip through history, head to the old Bird's Custard Factory.
Yangon – This steamy Myanmar (Burma) city totally matches the description most people give this land – unlike nothing else in the world. Although the city's streets are full of tourist traffic, this in no way devalues its sights and uniqueness. The golden pagodas and unique architecture are simply amazing to look at, the red-robed monks add to the unique, far eastern charm of this amazing urban settlement. In twenty fifteen some of the pristine beaches nearby Yangon have been opened for tourists for the first time and should make for a unique experience.
Perhaps staying off the beaten path is not such a bad thing after all – a trip to an untraditional destination might reveal some of the most best kept secrets a country has.
---
About author
Jeremy Oliver




Previously serving as a logistics coordinator, Jeremy's comprehensive understanding of the industry gives him the ability to translate complex procedures into easy-to-understand blog posts. He has a particular knack for tackling the intricacies of London's removals scene, from the congested roadways to the unique challenges of navigating historic neighborhoods. As an authentic Londoner, Jeremy combines practical knowledge with his inherent love for the city, offering readers not only information on man with van removals but also local insights and valuable tips.