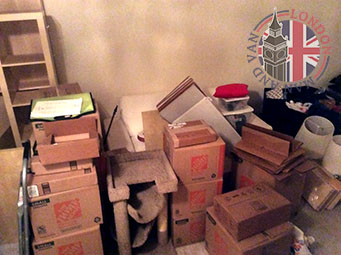 Cut Down The Excess When Moving Places
Okay, so the time has come to organise your house removal. An exciting time, but also a testing time for your budget and your patience. When planning the relocation project, overall cost is one of the essential factors for most people. Man and van removal companies form their service prices based on a number of different factors, one of those is weight and volume of items being relocated. Logically, the more stuff that needs moving, the pricier the removal service.
A home removal presents households with a perfect opportunity to part ways with tons of no longer needed items which only clutter up the place and have no room at the new address. If indeed the stuff is mainly old junk and rubbish then writing is on the wall – get rid of it one way or another. Having said this, many people do not wish to part ways with their items, sometimes it's about sentimental value, other times it's just a matter of the stuff not being rubbish but items which can be of use later on.
In cases where excess items are not junk, but at the same time they will be too costly to relocate, or if the new property is smaller and of lesser storage capacity, it makes sense to use specialised storage services, at least for the time being. A cost effective storage solution will give people peace of mind and constant access to their belongings.
So, how to go about finding and choosing the right storage service?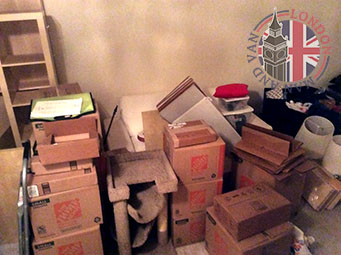 Well, service price is always the first and foremost aspect to consider. If people need to secure storage services, but the price doesn't quite fit the allocated budget, there is the option to arrange for storage with the man and van company that's handling the house removal. Many of the better companies maintain their own storage facilities or work in conjunction with licensed storage facilities. Figures for the UK show that people who request storage as part of their removal, through the same service provider usually save between thirty and thirty five percent over self-storage arrangements. Using specialised storage services through the selected man and van company is also likely to offset some of the labour costs – though this really depends on the actual terms of the chosen service package.
When choosing the right storage service it is also important to consider insurance costs, and the actual storage facilities where items will be kept. Good service providers offer insurance coverage of up to fifty thousand pounds. Storage operators might offer a different set of insurance terms so check with independent storage companies too. About the storage facilities – take a good look around and try and determine if the selected place offers sufficient protection to your goods from theft and natural disasters. Look for storage facilities with active video surveillance, round the clock security, well maintain perimeter fencing and gates etc.
Storage service duration is also a factor. Choose the best price offer depending on whether you need short or long term storage solutions.
---
About author
Jeremy Oliver




Previously serving as a logistics coordinator, Jeremy's comprehensive understanding of the industry gives him the ability to translate complex procedures into easy-to-understand blog posts. He has a particular knack for tackling the intricacies of London's removals scene, from the congested roadways to the unique challenges of navigating historic neighborhoods. As an authentic Londoner, Jeremy combines practical knowledge with his inherent love for the city, offering readers not only information on man with van removals but also local insights and valuable tips.