Learning to play an instrument
Learning to play an instrument is a lot of fun and can be a pretty rewarding experience. In the long term it will affect you in a very positive way. Not to mention that you can grow pretty popular among friends and new people that you get to meet. It is a valuable skill with no age limit.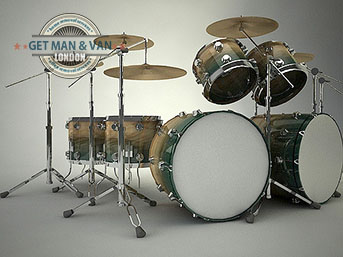 Now of course that it is better to start at a very young age because you will have years and years to polish your skills. Some instruments require more time and understanding. Others might be a little easier to learn but are, of course, tough to master. Parents usually decide between sports and music for their kids. One thing is certain, both activities can turn into quite the career but can also end without paying off at all. The fact that you are good at playing an instrument doesn't mean that you will end up going to a musical school or form a band and get filthy rich.
Children perceive things easier and this is why learning how to play a new instrument is easy to them. Furthermore they are "made" to attend lessons and take things very seriously. This sense for obligation makes kids work harder. This is similar to learning a new language. Adults learn new languages harder while it seems easy to children.
Adults start learning how to play new instruments as a hobby. They rarely have the time to invest and do not fool themselves that they will become rock stars. Nowadays with all these video lessons you can start playing the guitar in the middle of your living room and become pretty good at it in a relatively short period of time. Of course it all depends on the nature of the instrument.
If you are interested in playing the organ then we got bad news for you. No man and van company will be able to load up and transport a huge organ to your home let alone fit it in there. Surely you can buy a small electronic piano and practice but it isn't going to be the real thing.
Drums on the other hand do not have to be acoustic in order for you to become good at playing. Neighbours won't stand the noise that acoustic drums and cymbals make in a block of flats. Fortunately there are electronic drums (E-drums) which are just fine for domestic use. They have panels which are covered with a special layer of rubber that barely makes any noise. In order for them to produce sound you need to plug them in. You can either listen on your headphones or put them through speakers but then the sounds will be as loud as if you were drumming on a real acoustic kit.
With guitars you should perhaps start with an acoustic one and then play your way up to an electric guitar. It also requires an amplifier and if you are serious about playing then you should head to the studio.
---
About author
Jeremy Oliver




Previously serving as a logistics coordinator, Jeremy's comprehensive understanding of the industry gives him the ability to translate complex procedures into easy-to-understand blog posts. He has a particular knack for tackling the intricacies of London's removals scene, from the congested roadways to the unique challenges of navigating historic neighborhoods. As an authentic Londoner, Jeremy combines practical knowledge with his inherent love for the city, offering readers not only information on man with van removals but also local insights and valuable tips.