What to look out for in a man and van company
It is generally accepted that having a proper home moving experience depends on several factors.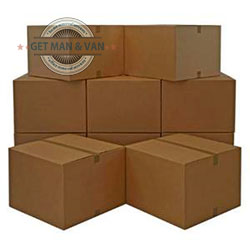 One of those factors, not to say the most important among them is to get proper help from an experienced and dependable moving company that you can trust to assist your on every step of the moving process.
The last fact begs the question what you should look out for in the man and van contractor you are going to hire in order to help you with your upcoming removal? Here are several suggestions:
Go online. Finding the best quality for price ratio for a moving service is not that hard in the digital age. Most of the contractors operating in your area have website, so make a quick search on Google to determine which companies cover the district you are based in AND the district you are moving to. Make a list and then carefully examine each of their websites individually. They should provide you with all the information you need. That information should be easily accessible and presented in a plain, understandable manner. Eliminate those companies which websites do not cover this requirement. The basic information you are going to need is for the areas covered, who the owner of the company is, testimonials from clients and a way to request a quote for your project.
The better man and van companies operating in your area should provide some additional services that are aimed at making your moving experience more comfortable. The most important such service is packing. The company you have laid your eyes own should offer packing services, or at least be able to provide you with high quality packing boxes, wrapping and other materials.
The price list should be clearly stated, or there should be an easy way to estimate how much your removal with the man and van company in question is going to cost you. The company you choose should offer free no obligation quote upon contact.
 When you choose a contractor, get in touch with their customer support. Have a lengthy discussion on your needs and see what solution on your requirements they are going to offer to you.
The company you go for should offer full moving insurance for your goods during the time your items are on the road.
Professional man and van moving companies comply with all your requirements, including the schedule you are on. So, if the man and van contractor you are willing to hire says that they will tailor their schedule in accordance to your needs, no matter when and how fast your removal should be carried out,

chances are that they are the right choice for you

.
Personal recommendations are always the best advertisement, so ask around your friends if anyone has ever worked with the company you are considering hiring. Inquire about their impression on the manner the contractor works and the quality of the service they have received for the money paid.
---
About author
Jeremy Oliver




Previously serving as a logistics coordinator, Jeremy's comprehensive understanding of the industry gives him the ability to translate complex procedures into easy-to-understand blog posts. He has a particular knack for tackling the intricacies of London's removals scene, from the congested roadways to the unique challenges of navigating historic neighborhoods. As an authentic Londoner, Jeremy combines practical knowledge with his inherent love for the city, offering readers not only information on man with van removals but also local insights and valuable tips.