How to move and sell a house easily
You have just accepted to relocate because of a new job and now you must pack your belongings, plan the relocation and sell your house before you leave. If this seems too much to do, keep calm because there is a way to facilitate your upcoming tasks.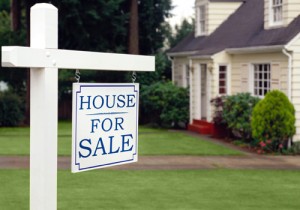 For instance you can book man and van removal services to conduct your relocation for you. This way you will be able to entirely concentrate on the selling of your house. If you are worried that strangers will be packing your belongings you can conduct the packing stage of your relocation on your own and use man and a van services only for the loading and transporting stages. Also if you worried that removal services are expensive don't be because today there are numerous moving companies that provide high quality moving services at very affordable prices. You can find the contact details of the moving companies in your area by going through the relocation services section of the yellow pages and the local newspapers.
Once that you have taken care of the relocation you must focus your entire energy into the selling of your house. If you have the necessary financial means to maintain your house in good condition you can set a good price for it and wait until the right buyer comes. On the other hand if you don't have the means to maintain your property you can sell it quickly by putting a lower price. This way you will instantly attract the attention of buyers, who may even end up in a bidding war and therefore still pay you the right for your houses. The latter option is also preferable if you are on a tight timetable that obligates you be commence your new employment on a short notice.
If you don't want to sell your house at a lower price or you don't have the necessary time to wait for the right buyer you can become and landlord and rent out your house. This way you will not only keep your property but you will use it as a mean to supplementary revenue. Lots of people opt for this option because in these hard financial times having a secondary mean of profit isn't such a bad thing.
If you decided to rent out your house but you are planning to return every now and then you can simply rent it as a vacation house. This way your house won't be inhabited by tenants constantly and therefore you will be able to easily plan your returns.
---
About author