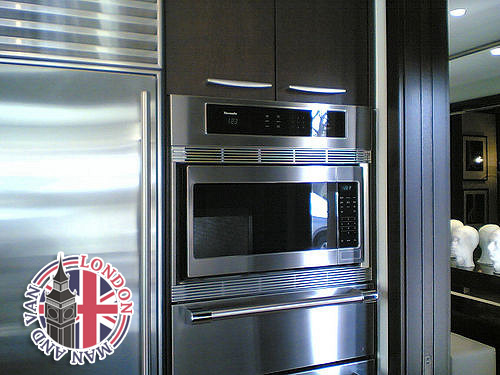 Moving Appliances and Bulky Furniture – The Safe Way
One of the biggest challenges one faces when they have to move homes, aside from finding inexpensive domestic removal services in London, is how to transport their bulky pieces of furniture and expensive appliances and avoid damages such as:
Scratches
Dents
Breaking
Malfunction
All of those things can be prevented in case you have the right licensed man and van in Grove Park SE12 or wherever else in Greater London you are based, by your side. But there are more precautions to take in order to make sure that you do not go through any of the associated stress or strain.
Proper packing is the key
Purchasing the right materials to secure your goods on the road is a real must. When we are talking about bulky, expensive or fragile items (or a combination of the three), it would not be a good idea to try to save money off the supplies. Buy heavy duty, durable double walled removal boxes in the appropriate size and industrial grade bubble wrap. Plastic crates and other supplies might be a good idea too. If you are not certain what type of packing supplies will be best for you, do not be ashamed to ask your movers for a consult.
Dismantle everything possible
When we are talking about wardrobes, sofas, fridges, ovens and other bulky items, you should first check out whether or not they can be dismantled. This will make their transportation a much easier job. Just make sure that you use appropriate tools and remember how to put together everything once your boxes have arrived at the new address. Keeping a list of all small and bigger parts and labelling everything might be a good idea.
Your movers are crucial to the success of the task
Like with every aspect of a large-scale domestic or commercial removal, the choice of a man with a van firm can make the difference between a success and utter failure. Even if you spend a little more time than expected in order to find the movers who are going to do it for you, it is going to be worth it. The three most important things to look for are 1) is the contractor in question licensed; 2) do they offer goods prices and positive client reviews; 3) do they operate in your area? You can rest assured that finding a top-notch man and van in Silvertown E16 is not harder than finding one in Central London for example.
Do not rush things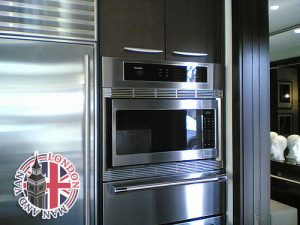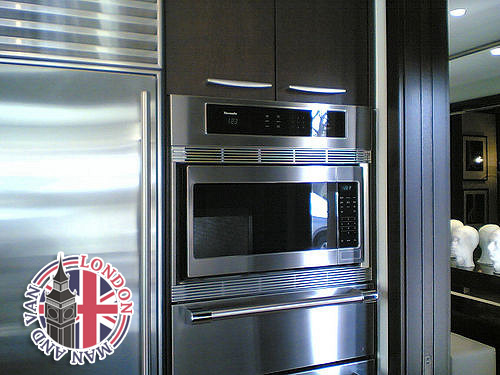 Remember that nothing good is going to come out of you trying to accomplish everything you have set your mind on faster than it is advisable. Take your time, make a plan and a reasonable schedule, and stick to it. If you are not certain how to proceed in a given situation, do not hesitate to stop and think things over, or seek help. Keep your cool and everything is going to be a-okay, believe us. That is the key to a successful relocation.
Caption: Large built-in appliances can be hard to move, but not impossible
---
About author
Jeremy Oliver




Previously serving as a logistics coordinator, Jeremy's comprehensive understanding of the industry gives him the ability to translate complex procedures into easy-to-understand blog posts. He has a particular knack for tackling the intricacies of London's removals scene, from the congested roadways to the unique challenges of navigating historic neighborhoods. As an authentic Londoner, Jeremy combines practical knowledge with his inherent love for the city, offering readers not only information on man with van removals but also local insights and valuable tips.