Some Appliances That You Should Buy Second Hand
Let's put it that way – appliances are naturally an important part of every household. There are some of them that your home just simply cannot function without. At the same time the money that you are supposed to spend on electronics and devices is something ridiculous. There is always the alternative to save a bit of cash by buying them used, but then come the concerns about the quality and condition, and what it all says about your social status.
There is however at least several types of appliances that for various reasons you should consider buying second hand. These are:
1)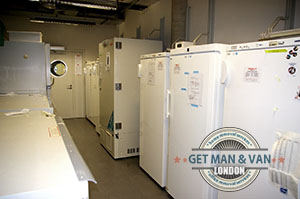 The big ones like freezers and refrigerators. These are best bought second hand for the following considerations. First, they are really some of the most expensive ones in the household. You will save good money, and you will not have to make compromises with the quality due to consideration number two, which is namely the fact that this kind of big appliances are pretty durable too. They rarely need some sort of repairs and can work for decades before they break down. So chances are that even if you buy your fridge second hand, it could be ten years before you have to think about a new one again.
2)      Even though they are not technically second hand, scratched and dented hardware and appliances that are to be found in your local shop can really be a good bargain. They come on a lower price for the sole reason that they have a defect in the way they look. Ask yourself do you really care? Do you need any given appliance for a reason different than the way it works? Not to mention that even the scratch-and-dent entities usually cannot be detected at first sight. So, why not save a hundred pounds?
3)      Modern technology is yet another reason why you should consider buying second hand. Now it is fairly easy to do a research on the model of the appliance you are buying and see if the deal is worth it. If the dishwasher or the TV is known to be durable and high quality, then you may consider getting one. If it has served its former owner well, there is a much higher chance that it is going to serve you well too.
4)      Another time that you can easily go for the second hand option is when spare parts are available for purchase for the appliance you are going to buy. Even if something breaks down, you will be able to replace it quickly and still make use of the appliance. Ask your local repair-shop or simply look online to see if spare parts are available for that washing machine you can get for just a couple of hundred of bucks.
Buying second hand is great. Surely, the most important reason for that is that it saves money, even after you have paid the man and van company for the delivery of the appliance on your address.
---
About author
Jeremy Oliver




Previously serving as a logistics coordinator, Jeremy's comprehensive understanding of the industry gives him the ability to translate complex procedures into easy-to-understand blog posts. He has a particular knack for tackling the intricacies of London's removals scene, from the congested roadways to the unique challenges of navigating historic neighborhoods. As an authentic Londoner, Jeremy combines practical knowledge with his inherent love for the city, offering readers not only information on man with van removals but also local insights and valuable tips.