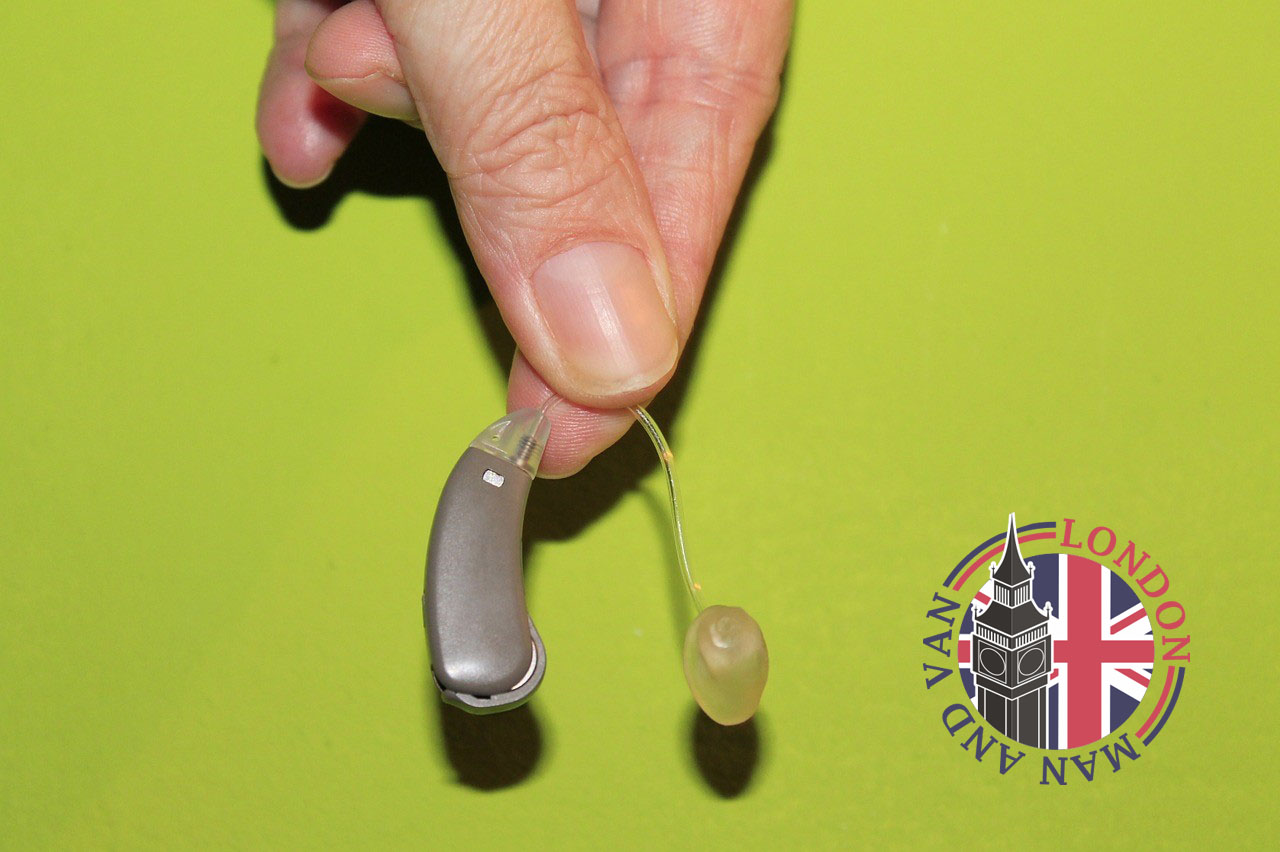 Moving Hacks for Deaf or Hearing-Impaired People
Organising a home move comes with a set range of challenges which are easy to deal with if you prepare for them in advance. If you have hearing problems or you are deaf, the list of challenges will, unfortunately, be longer for you. So, if you can, ask a friend to give you a hand or use a licensed home removal company in London that has experience assisting hearing-impaired or deaf clients. Most of the challenges you are likely to face when preparing for a house relocation come down to:
Communication difficulties;
Healthcare related issues;
Home safety;
But you have nothing to worry about because we are about to unveil to you some of the best moving hacks for people who are deaf or hard-of-hearing.
Pictured: Hearing aid
Research doctors in your new neighbourhood
Regardless of the cause of your hearing problem, you probably need to have medical check-ups every few months that have to be carried out by a trained, reliable and experienced ENT physician. Therefore, before you pick an area to move to, make sure you carefully research whether they are any such experts located in close proximity to it. You can ask your current otolaryngologist to recommend you a specialist.
Find a way to easily comminute with your movers
During the planning process of your move, you will need to stay in touch with your moving company. Most people use the phone for this purpose but that is not likely to be a good solution for someone in your position. Therefore, before you hire a team of movers let them know that you will need to use an alternative way to communicate with them. If you are planning to hire a skilled man and van in Plumstead SE18, for example, see whether you can make a booking via an online form and to discuss the details of your upcoming move via email. Find professionals who are not only good at their job but who are also flexible and attentive to the needs of their customers.
Label all of your boxes
To be able to properly to handle and safely transport each of your moving boxes, the movers need to know what you have packed in them. That is why you should remember to carefully label them. If they contain something fragile, label them as "Fragile" and mark which side should go up. It is also a good idea to give them a list of the items that every box contains. That will help the movers to quickly decide in which room of your new home to place them. Plus, they will not have to ask you too many questions. You can also hire an equipped man and van in Homerton E9 or some other London area that also offers professional packing services so that you won't have to deal with that tedious task.
Install a vibrating or flashing fire alarm system
For the sake of your own safety, install a flashing or a vibrating fire alarm in your new home. Do not postpone this task and take care of it on the very first day.
---
About author
Jeremy Oliver




Previously serving as a logistics coordinator, Jeremy's comprehensive understanding of the industry gives him the ability to translate complex procedures into easy-to-understand blog posts. He has a particular knack for tackling the intricacies of London's removals scene, from the congested roadways to the unique challenges of navigating historic neighborhoods. As an authentic Londoner, Jeremy combines practical knowledge with his inherent love for the city, offering readers not only information on man with van removals but also local insights and valuable tips.