Moving in the UK
Moving short distance or domestically is always more manageable and less expensive than moving internationally.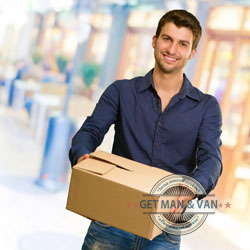 Having said this, there are many considerations to be accounted for before the actual relocation. Apart from notifying your man and van service when you want the job done, you need to contact multiple other organisations and agencies and let them know you are moving. This is quite important so take the time to do it. In an internet communication age, contacting many of these agencies and organisations will be made swift and easy.
Generally, there are four groups of agencies or organisations that you need to inform when moving in the UK, these are services and utilities, health, financial and motoring. Contact the utilities company responsible for your water, electricity and gas supply and let them know that you need your utilities transferred to another address. The same applies to the company responsible for your telephone, internet and pay TV services. You will most likely be required to pay any outstanding or due amounts before they can do the transfer. The financial institutions you need to notify of your moving away are your bank, credit card company, insurance company, national savings and premium as well as pension funds. Additional institutions within this bracket are your solicitor, tax department of your local council, building society, Inland Revenue, social security and your employer if applicable.
Healthcare professionals who must be notified of your moving away are your general practitioner, your dentist and any other healthcare professionals whose services you use on a regular basis like opticians, chemists etc. Relevant departments of The Ministry of Transportation should be informed of your moving away, if you own and operate a motor vehicle of any kind. Other organisations which must also be notified are the Driver and Vehicle Licensing Agency, your roadside assistance company, and the company which maintains your vehicle insurance.
Other organisations which can be notified, though this is optional are your local library – if you hold membership there, local sports clubs etc. Also don't forget to cancel any subscriptions and discontinue delivery services you had to your current address. If you attend any local schools, colleges or other educational institutions and courses they too must be notified of your relocation. Once you have taken care of all that, you can then move onto choosing the most suitable man and van service provider in your area.
---
About author
Jeremy Oliver




Previously serving as a logistics coordinator, Jeremy's comprehensive understanding of the industry gives him the ability to translate complex procedures into easy-to-understand blog posts. He has a particular knack for tackling the intricacies of London's removals scene, from the congested roadways to the unique challenges of navigating historic neighborhoods. As an authentic Londoner, Jeremy combines practical knowledge with his inherent love for the city, offering readers not only information on man with van removals but also local insights and valuable tips.