Be ready for your moving day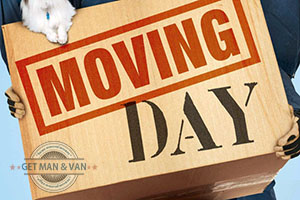 Home removals are an important thing to do and you should carefully consider every single step of the process, so that it is completed in a hassle-free manner, without any complications, stress or strain for you. Listed below are several tips that will definitely be of help for you:
Carefully plan everything. You should start the preparation of your home-moving as early as possible, and think about all that is to be done. Make a list of all tasks to be tackled. Writing them down as soon as you think of them is vital, because in that way you will be sure you will not forget a thing. To further enhance your record system, put numbers on every box you are going to use and then write down the content with which you fill it. Thus you will make unpacking a lot easier task.
Book the man and van company you are going to use in advance. Even though most man and van London based contractors today work on a very flexible schedule, your relocation will be a lot more hassle-free if you know that you have someone to rely on to assist you. Call your contractor of choice and book your removal today. Of course, do not forget to ask for a quote for your project, so that you can consider your budget properly.
Get enough supply of boxes, so there are no unpleasant surprises on your moving day. Boxes are never enough, so it is better to get ten more than you think you might need, than to be ten boxes short while you are in the middle of the moving process. Strong plastic tape to seal the boxes is a must too.
Another great packing advice is to mark in some way all the boxes, in accordance to the items they contain. For example, put a red sticker on those in which you have packed your kitchen supplies. Green could be for bedding and clothes. In this way, once you are at your new place you are going to know where to put which box right away.
The several boxes that are to be loaded last on the van/truck, hence – the first once that will be unloaded, should contain things of immediate necessity – toilet paper, tooth paste and brushes, a set of cups and plates, a clean pair of clothes, as well as some essential cleaning supplies. It will be awhile until you manage to unpack every single one of your boxes, so it will be wise to have these things at hand.
There are many other strategies you might apply in order to make your moving easier, but these will get you started.
---
About author
Jeremy Oliver




Previously serving as a logistics coordinator, Jeremy's comprehensive understanding of the industry gives him the ability to translate complex procedures into easy-to-understand blog posts. He has a particular knack for tackling the intricacies of London's removals scene, from the congested roadways to the unique challenges of navigating historic neighborhoods. As an authentic Londoner, Jeremy combines practical knowledge with his inherent love for the city, offering readers not only information on man with van removals but also local insights and valuable tips.