One of London's Most Audacious Construction Projects Gets Planning Approval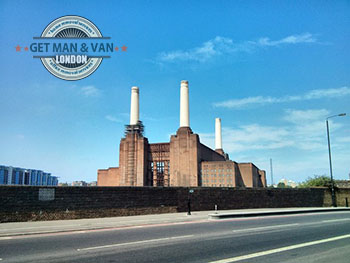 London, being a city on the cutting edge of modern architecture in many respects, is getting another gem which most people would view as a true engineering and construction feat. The spot in question – the transparent swimming pool, spanning between two ten storey buildings. The amazingly bold structure is basically a see-through swimming pool connecting two luxury residential buildings of about ten storeys each. Now before you call up your estate agent and your man and van removal people, sit tight as although construction has been given the go ahead, planning approval is set to be in effect in the twenty seventeen, so there are still a couple of years to go.
Outrageous swimming pools have been a favourite for many rich gulf states such as the likes of Dubai, and such pieces of architecture are present in many of those multi star, super luxurious hotels, also common to those countries. Indeed so, London's amazing transparent swimming pool will be one of a kind, as only now advancements in material science and structural engineering have made one such project physically possible. The swimming pool is planned to be eighty feet long, and to provide breath taking vistas of London's urban landscape for those lucky enough to be splashing about in that amazing pool.
The transparent swimming pool will actually be just one of few connector structures between the two apartment towers which are expected to become reality sometime in the next three or so years. Another connecting bridge will span the eighty feet between the two buildings, allowing people access to many other amenities such as the buildings' spa centres and bars. Designers and architects have actually stated that unlike other construction projects, the digitally rendered design sketches publically available right now, truly and accurately depict the actual layout and features of the buildings and their transparent swimming pool.
The swimming pool bridging the two apartment towers will be made of high strength composite materials, which at this stage remain unknown to the public. Designers and architects though affirm that construction materials which are to be used will provide amazing strength and durability, making the pool both safe and impressive. The swimming pool or water bridge, whichever you prefer, will be fifteen feet wide and nine feet deep. The structure will be transparent on all three sides. During the initial planning and design, leading aquarium and water engineers were engaged in order to ensure safety of construction workers and swimming pool users later on.
The site for this remarkable engineering project is no less remarkable and iconic to London, namely that is the zone surrounding the historic Battersea Power Station. Once the biggest coal fired power plant in Europe, Battersea Station is now a valuable remnant of an industrial age long gone and never to come back. The redevelopment project will encompass the old station building without actually altering or destroying any of it.  The overhaul scheme will feature eight other major construction projects which are expected to result in some of the most amazing structures the British capital has ever seen.
---
About author
Jeremy Oliver




Previously serving as a logistics coordinator, Jeremy's comprehensive understanding of the industry gives him the ability to translate complex procedures into easy-to-understand blog posts. He has a particular knack for tackling the intricacies of London's removals scene, from the congested roadways to the unique challenges of navigating historic neighborhoods. As an authentic Londoner, Jeremy combines practical knowledge with his inherent love for the city, offering readers not only information on man with van removals but also local insights and valuable tips.