Parking in Croydon during the Christmas Holidays
Now Croydon has been known for years to be one of the best places in London to set up your home in. This is a result of a number of factors, including local administration, historical heritage, strong community spirit and good infrastructure. The best results of course are achieved when all those factors combine in order to make life here even more pleasant and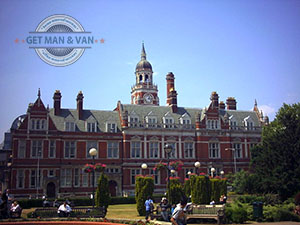 comfortable – and actually stimulate the business of man and van moving companies from throughout the area, because many people now are considering relocating to Croydon because of its excellent reputation.
The local council in the face of the Croydon Business Improvement District has made yet another step in making the reputation of Croydon even better. With the Christmas Holidays approaching many people have to do emergency shopping at odd hours, usually after work. This creates a lot of hassle and increase the traffic in the commercial areas of the Borough, and as in any such occasion, a problem with the parking spaces occurs. The people from the Croydon Business Improvement District have thought long and hard how to resolve this problematic issue, so that local residents do not go through excessive stress and strain that have the potential of ruining one of the most magical holidays of the year and they have come up with a pleasantly surprising and potentially very efficient solution to the problem with the parking spots.
In the run-up to Christmas, from November 13 to December 18, every Thursday you will not have to worry about where you are going to park your car when you go out to do some late night shopping, because it would cost you the flat rate of £1 to leave it at a parking. We are talking about the car parks at Centrale, the Whitgift Centre, West Croydon Car Park, Jubilee Bridge, Spices Yard, and Wandle Road. The whole campaign is of course supported by the town's council and is going to provide adequate parking solutions on an affordable price for over 1800 cars.
The offer is going to be valid for the already mentioned period, only on Thursday in the afternoon and evening, so if you are planning on going for presents in the following weeks, consider your schedule accordingly. The whole community is definitely going to benefit from this wise decision, which is going to increase the well-being of the area and will also help bring the Christmas Spirit to Croydon. Remember, the less stress the more joyous the holiday is going to be.
This, as well as a number of other great management strategies put forward by the local council in Croydon has made the area such a desirable place of residence. If you are wondering where in London to move your home, Croydon would be a good choice, and you will even not have a problem managing the logistics, because of the council are very helpful to newcomers, and man and van companies servicing the borough are more than abundant.
---
About author