Personal Loans for Moving /Relocation – 101
Home relocation expenses rarely end with covering the man and van removal fees. For owner occupiers removal project costs are usually higher, especially when one property is being sold in order to purchase the new one, where people are moving to next. General rule of thumb when it comes to house removals, is to sit down and calculate everything down to the last penny instead of accumulating costs on the go.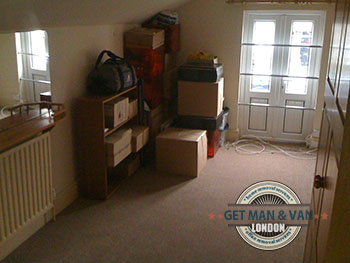 There are many small and not so small expenses associated with moving houses. The further one moves, the more costly the removal – such is life. Most people would be faced with a variety of here and there expenses before, during and after the removal. In nine out of ten cases, the removal cannot be postponed for another time when the necessary funds are readily available, this is why many people consider the use of specialised relocation loans. There are many different types of relocation loans, some more comprehensive others not as much. Which one suits you best depends on personal circumstances and actual property removal specifics. People usually go for relocation loans when moving long distance, or when balancing out (financially) the time between selling their existing property and purchasing their new one.
On many occasions, people offset the man and van removal expenses (which are perceived as the general cost of the removal) by doing some of the work themselves, such as their own packing or even using a self-drive (U-Haul) removal service. Obviously, this makes perfect sense as additional services do bump up the end price of the removal. However, there are also many additional or accompanying expenditures which are part of every removal and cannot be skipped or offset in any way. It is covering these expenses that usually calls for the use of a tailor made relocation loan. Some of the more common additional costs associated with house removals are:
Paying any outstanding bills for the old address

– that includes everything from utilities to telecom bills and subscriptions and deliveries to the address;

Cleaning and repair work costs

– usually part of every removal, whether it be rental property or owner occupier relocation;

Deposits, fees and down payments

required at the new address – these are applicable to both rental and owner customers;

Travel expenses

– a valid factor when conducting a long distance removal, these costs could be associated with hotel accommodation, meal money for the trip etc.
Insurance – insurance policies are available for the actual man and van removal service, as well as many additional aspects of the relocation process itself, the more comprehensive the insurance coverage the higher costs it attracts;
Having said all this, it must be noted that relocation loans (whatever their parameters) are bank provided financing instruments and as such people need to understands the workings of such bank instruments. It is recommended to consult with a personal loan expert before committing to a given scheme. Certain financial institutions offer specialised relocation loans which can be altered as per customer budget needs and personal requirements.
---
About author
Jeremy Oliver




Previously serving as a logistics coordinator, Jeremy's comprehensive understanding of the industry gives him the ability to translate complex procedures into easy-to-understand blog posts. He has a particular knack for tackling the intricacies of London's removals scene, from the congested roadways to the unique challenges of navigating historic neighborhoods. As an authentic Londoner, Jeremy combines practical knowledge with his inherent love for the city, offering readers not only information on man with van removals but also local insights and valuable tips.