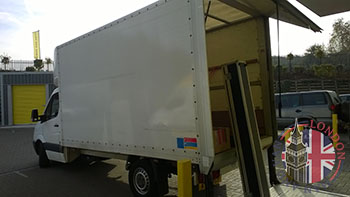 How to pick up the most reliable moving company in London
Now that you have decided that you need to move from one place to another in London, there are many things that you need to take into account.
The three pillars of a successful relocation
The first three things that you should be absolutely sure about before you approach your upcoming relocation are as follows:
Why are you actually moving? Is it because you cannot afford the rent at your current place, or it is a work/university related matter? Do you want to relocate to a bigger, better-situated property that will better suit yours and your family's needs?
Where exactly in London are you going to move to? You should pick up a district and even a borough that will be well connected via public transport, offers you all the necessary amenities and of course does the character of the area appeal to you. Now that you have decided on those important points, you need to find the exact property and make the necessary arrangements for the move.
Which moving company you are going to hire in order to assist you throughout the days leading to and on your actual moving day.
Finding the proper movers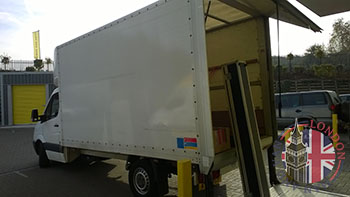 Today the territory of London – both central and Greater – is serviced by quite a lot of professional movers who would offer their services to you. It is quite natural for you to feel confused at first as to which the right choice for you is going to be. But have no fear. You should just make up a list of the requirements that you have as to the moving company that you want by your side on this very important day for you. Here are a few examples of the things that you can include on this list:
Is the contractor you consider licensed and CMR insured? This is of course the most important thing that you need to check out in advance, even before you commence your further inquiries.
Another important thing to check out is whether or not the movers in question operate in those areas of London, like Kentish Town, you will be relocating to and from.
You should ask for a free estimate in advance, and even a viewing to be carried out if your project poses some specific requirements that may reflect on the price. First and foremost, you should never trust a moving company that does not offer individualized quotes to its clients free of charge. Then again, by obtaining such a quote you will be in a position to properly consider your budget in advance.
Decide on your moving day (+/- 1-2 days) so that you can check out the availability of the movers on the respective dates. If you are working with a big company, it is likely that they would be able to accommodate your needs.
Ask for supplementary services you might needs – packing and packing supplies delivery, storage, end of tenancy cleaning, rubbish removals and so on and so forth.
---
About author
Jeremy Oliver




Previously serving as a logistics coordinator, Jeremy's comprehensive understanding of the industry gives him the ability to translate complex procedures into easy-to-understand blog posts. He has a particular knack for tackling the intricacies of London's removals scene, from the congested roadways to the unique challenges of navigating historic neighborhoods. As an authentic Londoner, Jeremy combines practical knowledge with his inherent love for the city, offering readers not only information on man with van removals but also local insights and valuable tips.