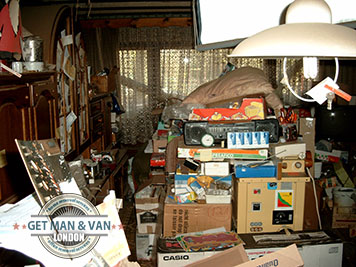 Property Clearance
Property clearances are specialised services organised and provided by many man and van companies. The purpose of a property clearance service is to remove all household or office items and equipment from the premises. Property clearances are different to rubbish removal services, although they may include certain junk removal and disposal tasks. There are a number of occasions where a home or office clearance might be required, here are some of the more common ones.
Property being vacated
In many cases, vacating tenants or owners of a given home or office might decide to part ways with all or most of the property's contents. In this case a clearance service will be performed by the man and van removal company. Most of the time, man and van service providers are licensed and qualified to handle the removal and disposal of various items and equipment present at the property. Having the property cleared doesn't necessarily mean goods and items are thrown out. In many cases, things like appliances, furniture, office machinery etc. in good working order are made available to charities so clearing the property might also translate to doing something good for those in need.
Clearance after moving in/before renovating
Although not too common, sometimes people move into a house or office where there is furniture, appliances or equipment left behind by previous occupants. If these are of no interest or value to new owners or tenants, it is advisable to perform a property clearance to open up room for new furnishings, appliances etc. Many new occupants looking to renovate or remodel the place would also opt for a full property clearance if there are old/unwanted items, furniture, appliances etc.
Clearing a deceased person's home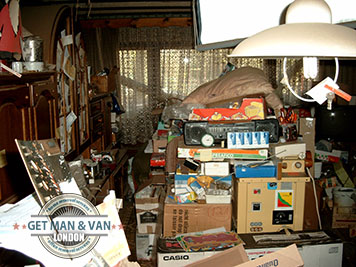 Dealing with the aftermath of a relative or family member's death is never easy. Besides grieve and emotions, there is also the issue of clearing away the late person's items and belongings from their home. In such cases, a property clearance service might prove to be the solution. Most people would go through the items and belongings of the deceased in order to determine what goes and what stays behind. The emotional attachment and sentimental value of certain items or objects might mean they will not be part of the clearance.
There are many advantages of using a specialised property clearance service, for example:
Property occupants do not invest time, effort and resources of their own to deal with the removal and disposal of unwanted goods and items.
The clearance service can be organised and carried out as part of the removal, by the same man and van people.
Occupants do not have to deal with the removal and disposal of hazardous waste and WEEE, both of which are strictly regulated when it comes to proper disposal – a property clearance service guarantees legal means of waste disposal.
Goods and items in decent working order will be made available to charities, so parting ways with unwanted stuff might be a good thing for a household in need.
---
About author
Jeremy Oliver




Previously serving as a logistics coordinator, Jeremy's comprehensive understanding of the industry gives him the ability to translate complex procedures into easy-to-understand blog posts. He has a particular knack for tackling the intricacies of London's removals scene, from the congested roadways to the unique challenges of navigating historic neighborhoods. As an authentic Londoner, Jeremy combines practical knowledge with his inherent love for the city, offering readers not only information on man with van removals but also local insights and valuable tips.