Signs That It is High Time for You to Move Home
Have you considered moving home lately? Relocating is a tedious task which is probably why many of us prefer to stay blind to some of the signs which show us that we need to move into a different place. What we fail to realise, however, is that in some cases, relocating can help us:
Improve our financial situation
Feel happier and more relaxed
Turn a new page in our lives
So, to recognise these signs, you must first get to know them.
You crave for something new and different
Do you feel like your life has become too boring? If you are desperately craving for a change, don't wait for it to knock on your door but take the bull by the horns and initiate the change yourself. Moving into a different house is a great place to start. Don't worry – it does not have to be anything radical like moving to another city or even to another country. You can take a smaller, yet a quite effective step even if you choose to move to a different neighbourhood. Family-friendly areas like Kingston upon Thames KT1, KT2 where you can find many cultural and historic attractions, boutique shops and large open spaces.
Your life has or is about to change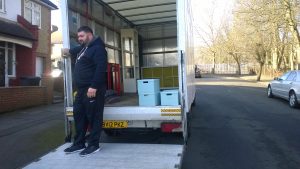 For those standing on the threshold of a new chapter of their life, moving home is often a must. If you have just graduated school and you have landed your first job, it's high time to consider moving out of your parents' house. Also, starting a family will be much easier if you get a bigger place. Similar is the case if your kids have just left the family nest and your large house suddenly becomes unnaturally quiet and empty. Regardless of the transformation, you are going through at the moment, now may be the ideal time to search for a new house.
When something in your daily routine is bugging you
A long commute, noisy neighbours, a leaking roof or a huge garden that takes too much of your spare time – if there is something that you don't like about your day, you may be able to fix it by moving out of your current place. The environment in which you are living can affect many crucial aspects of our life. Moving out may sound like a drastic solution but if it will make your daily routine more pleasant, exciting and bearable – go for it.
Personal finances get tight
This sign is one of the hardest signs to ignore because sooner or later it will break the camel's back. No matter the reason behind your financial woes, you can ease them by moving into a cheaper home, downsizing or by downgrading. That is rarely an enjoyable change but desperate times call for desperate measures. Just make sure you rely on competitively priced domestic removal services in London.
---
About author
Jeremy Oliver




Previously serving as a logistics coordinator, Jeremy's comprehensive understanding of the industry gives him the ability to translate complex procedures into easy-to-understand blog posts. He has a particular knack for tackling the intricacies of London's removals scene, from the congested roadways to the unique challenges of navigating historic neighborhoods. As an authentic Londoner, Jeremy combines practical knowledge with his inherent love for the city, offering readers not only information on man with van removals but also local insights and valuable tips.