Six questions that you should ask yourself before you move for a job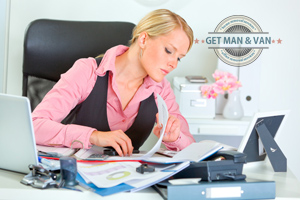 You have just been offered and new job that will provide newer and better career opportunities. The downside of this excellent news is that you must move to another city and leave your current life behind. While some people won't have any trouble packing and leaving other will. So before you make your final decision to whether accept or decline the job ask yourself the following questions:
Do I like my current job?

– If you like and enjoy your current job then you should really reflect on whether you are ready to start from scratch and how beneficial for your career your new job would be. On the other hand if you are bored to your stomach from your current job, you should probably accept the offer and tackle a new challenge in your life.

Am I ready to relocate?

– Some people simple don't like going through the hassles of a relocation. After all finding a good and reliable man and van company that provides top quality man and van services isn't an easy thing. Also getting acclimatized to new surroundings isn't something that most people are fond of. However you can also be one of these people that relocate constantly and therefore don't have a problem with the ever changing environments and even more have the contact details of a good man and van company on speed dial.

Can I afford man and van services?

– The fact that you are willing to move to a new city doesn't mean that you can afford to hire professional movers. So you must carefully consider whether you are willing to conduct your own relocation or whether you are willing to spend some of your savings on man and van services.

Am I a social person?

– Some people make friends easily and friends are the easiest way to get acclimatized to new surroundings. Sadly other people have a hard time making new friends because of different reasons. So think carefully whether you are from the first or latter type of people before you make a final decision.

What am I leaving behind?

– Sometimes leaving a way of life, friends and co-workers behind isn't as easy as it sounds. It gets even harder if you are currently enjoying your way of life and your entourage.

Will I be happy?

– This is undoubtedly the most important question that you should ask yourself before you make up your mind.
---
About author
Jeremy Oliver




Previously serving as a logistics coordinator, Jeremy's comprehensive understanding of the industry gives him the ability to translate complex procedures into easy-to-understand blog posts. He has a particular knack for tackling the intricacies of London's removals scene, from the congested roadways to the unique challenges of navigating historic neighborhoods. As an authentic Londoner, Jeremy combines practical knowledge with his inherent love for the city, offering readers not only information on man with van removals but also local insights and valuable tips.