UK Van Sales – On the Rise
Figures are in for the first quarter of twenty fifteen and it seems the number of new vans, purchased and registered in the UK has grown substantially and is expected to grow even further. In the first three months of twenty fifteen, nearly one hundred and ten thousand new commercial vehicles were bought in the UK – this is a twenty two percent increase over vehicles sold in the same period of twenty fourteen.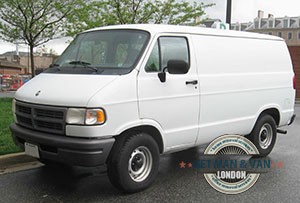 Industry specialists attribute this substantial growth to the expanding online shopping mania and the fact that more and more services are available online. Online growth is the main catalyst boosting new commercial vehicle purchases in the UK. The expanding online shopping universe is having a positive effect on both delivery companies and vehicle suppliers. Increased need for courier services, specialised deliveries, man and van removals etc. are all positives which generate more profit for service providers thus allowing them to invest in new vehicles.
The hundred and ten thousand commercial vehicles sold in the first quarter of twenty fifteen is the highest number since record keeping began in nineteen eighty seven. This should come as no surprise as the UK's van delivery industry is growing steadily since the recession years of the first decade of the new century. Figures provided by the UK's Society of Motor Manufacturers and Traders show an estimated four and a half million light commercial vehicles i.e. vans, and trucks on UK roads right now.  A total of eighty one percent of all goods transported in the UK is done by commercial vehicles. In perspective, this means that three thousand tonnes of goods travel on UK roads every minute.
The environment for buying a new commercial vehicle in the UK right now is favourable and company owners are looking to capitalise on these favourable conditions. Just like passenger vehicle sales, van sales are also on the rise – buyers are attracted by more flexible financing deals and lower inflation rates throughout the UK. Another factor driving up van sales is the application of stricter low emission and environmental protection regulations which are 'forcing' companies to go through with the purchase of new, low emission vans which do comply with new regulations.
Although van purchases and the delivery industry as a whole are livening up, the online shopping scene still needs more transport and delivery coverage for things like furniture and large item deliveries. These unfilled voids in supply of van delivery services are also causes of the positive growth of the UK's van industry as a whole. Companies are filling up the slots and constituting a domestic van delivery market that is larger than that of France and Germany (traditionally, these have the biggest van delivery industries in Europe).
In makes and models, the best performer was Ford Transit, with over twelve thousand units sold. Next were the Vauxhall Vivaro and VW Transporter, selling seven and five thousand units respectively. It is expected for the trend to continue and the UK van delivery industry to grow even larger and more comprehensive.
---
About author
Jeremy Oliver




Previously serving as a logistics coordinator, Jeremy's comprehensive understanding of the industry gives him the ability to translate complex procedures into easy-to-understand blog posts. He has a particular knack for tackling the intricacies of London's removals scene, from the congested roadways to the unique challenges of navigating historic neighborhoods. As an authentic Londoner, Jeremy combines practical knowledge with his inherent love for the city, offering readers not only information on man with van removals but also local insights and valuable tips.