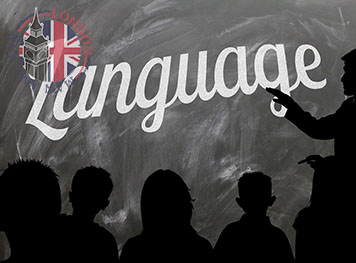 7 tips when moving to another country
Moving to another country is perhaps the most challenging experience in a person's life. Whether you are moving for personal or business reasons, moving to a whole new place indicates that you prepare for it emotionally and physically. You are probably looking forward new opportunities and experiences that will fulfil your expectations and ambitions. However, even the thought of packing everything you own and taking it overseas and then unpacking can be overwhelming. But, remember that it is something that has to be done, so the sooner you start with planning and organizing, the less stressful and exhausting the experience will be. Just start with planning, making lists, prioritizing and the rest will follow. Following are some of the most important tips to consider when relocating to a foreign country. Check them out.
Visa regulations and employment
Paperwork is the first thing to focus on when moving to another country. It is obvious that you will need visa but getting the right one ensures that you will not be sent back home just because you are not informed. Many people move abroad for new job opportunities. This will help you when acquiring visa but also provide you with financial security while away from your home. But, if you are moving for other reasons and you have to find a new job, be prepared and explore your options.
Check local agencies for employment and apply online if you have that option
You should also prepare your university diploma copies that are translated legally and certified with a notary
Get your job references together
Working experience that might be required for a certain job, etc.
Make sure you do your research and have all the right documentation and information.
Healthcare
Before you move to your new destination you should learn more about health services you are entitled to in that country. Each country has different healthcare systems and perhaps don't offer the same services you used to have in your country for free. But there is no need to overthink this issue. As soon as you register to work to you will have a state-run care, just like every other citizen of that country.
Finding a house or apartment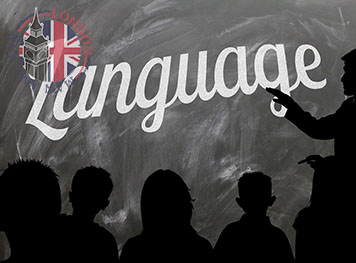 Unless you are planning to stay with your friends or family or your employer covers your dwelling, you have to find a place to live. You need to figure out what to look for according your need and requirements. Decide whether you want a house or an apartment, how many rooms you need, approximate location, etc. You can find any information you need on the internet and ask for an advice of professional real-estate agents. There are many sites dedicated to rental and property listings. Also, check real estate laws of the country you are moving to because each country has different regulations. In some countries, you, as a non-citizen are not allowed to have a full property ownership. Make sure you learn your rights concerning rental contracts. The more information you have, the less time and money you will waste.
Find a reliable moving company
When finding a moving company, do your research to find trustworthy interstate movers. Today's removal companies offer a wide range of services beside moving and packing. They can help you with visa applications, finding housing, career counselling and much more. However, before you seal a deal, make sure you compare prices, check for insurance options, packing options and tips, check testimonials, etc. These companies can help you have organized and stress-free removal.
Budgeting
It is important to prepare your budget and have enough money for a future life in a new country. You have to make sure you have enough of it at your disposal until you start earning and receiving pay check in your new place. Here are few tips concerning money:
Be prepared to prove you have enough funds in your bank account because you may be required to do so.
It is good idea to have local currency once you arrive at your destination. Currency exchange bureaus or banks can help you with this.
Make sure you have previously set a bank account that will make your funds available whenever needed.
Learn more about pension schemes and find out if you can pay reduced taxes or have more benefits.
Education
If you have school-age children, you have to be aware of the fact that their educational needs are one of the major priorities. Children shouldn't have any school disruptions, but sometimes we don't have any other choice. Nevertheless, you will do your best to find the best schools for you children, and you can get information from education advisory services. You can choose between international and local schools.
International schools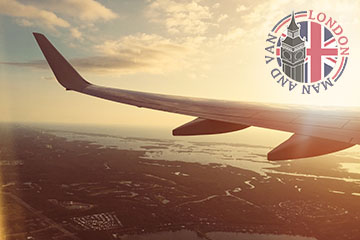 Some of the benefits of this school include: the language is the same, teaching style and curriculum are similar. Your child will be accepted by the peers since many of them are newcomers too.
Local schools
Your child will have an opportunity to see how a new culture functions, how new peers learn, play, etc. Do not rule out the local school right away just for the language barrier, for example. Explore your options and allow your child to grow in the best schooling surrounding for him.
Learn language and get to know the culture you are joining
Perhaps you could start learning the language of the country you are moving to. If you haven't had time to do so before removal, find opportunities for it after your arrival. Find more about the culture. Avoid culture shock by learning basics about how to behave, what gestures to avoid, how to express certain feelings, etc. Learn the customs, the local saying, make friends with the locals, and attend different events.
In conclusion
There are so many things to do and so many arrangements to take care of when moving to a foreign country. Sure, it is overwhelming and stressful but you need try to focus on positive things. Think about a new life with all the opportunities and experiences waiting for you out there. Remember that all that packing and unpacking, stressing over papers, gathering all that information will be over soon. Just stay focused and be ready to embrace your new life.
---
About author
Jeremy Oliver




Previously serving as a logistics coordinator, Jeremy's comprehensive understanding of the industry gives him the ability to translate complex procedures into easy-to-understand blog posts. He has a particular knack for tackling the intricacies of London's removals scene, from the congested roadways to the unique challenges of navigating historic neighborhoods. As an authentic Londoner, Jeremy combines practical knowledge with his inherent love for the city, offering readers not only information on man with van removals but also local insights and valuable tips.