Responsibility for Goods after Arrival at Destination Country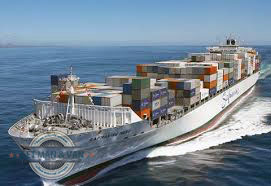 When your items are being transported to faraway destinations around the world, someone would have to claim responsibility for the goods upon arrival to their intended destination. Most of the time, well-established man & van companies that operate in different countries have international partnerships with other movers around the world, in this case it would be within the destination country. The alternative to this is to secure the services of a large moving company that has international presence in both the country of origin and destination country, though there are only a few such companies.
The contract you sign with the removal company of choice should outline and regulate who has responsibility for the goods, and at what stage of the transit liability transfers from one service partner to the other, and when it is transferred over to customer. Customers shouldn't be confused about these clauses, as the initial contract they sign is with the company they chose in the country of origin.
A good man and van company that operates internationally will assign you with a dedicated removal coordinator who will be in charge of the transportation of your goods. The coordinator is a qualified logistics expert who tracks shipping progress of your load, ensures there are no problems and possibly resolves issues which may arise along the way. The coordinator should manage transportation until items arrive at the address provided by customer, within the destination country. Sometimes, it may not be possible for customers to be in direct contact with the removal coordinator, in such cases though the company should provide customers with a customer support specialist i.e. account manager who will provide customer with necessary information on behalf of the coordinator. Usually, good removal companies assign you an account manager employed by your local company branch, or the nearest branch to your current address.
When shopping around for an international man & van service provider, it is good to engage a large, well-established business that has a reputation of doing things right. If transporting items from the UK to another country it is strongly recommended to use the services of BAR member company. BAR stands for British Association of Removers – the regulative body of all well-established removal company in the UK. Furthermore, engage a company that is also a member of FIDI and FAIM or the Federation of International Furniture Movers. Another criterion by which to choose the right company is to secure the services of IAM member company. IAM stands for International Association of Movers – a governing body of the international removals industry.
Being serviced by member companies will ensure high quality service standards, best work practices, adhering to established code of conduct, and punctuality throughout the entire project.
---
About author
Jeremy Oliver




Previously serving as a logistics coordinator, Jeremy's comprehensive understanding of the industry gives him the ability to translate complex procedures into easy-to-understand blog posts. He has a particular knack for tackling the intricacies of London's removals scene, from the congested roadways to the unique challenges of navigating historic neighborhoods. As an authentic Londoner, Jeremy combines practical knowledge with his inherent love for the city, offering readers not only information on man with van removals but also local insights and valuable tips.