Tips for Moving into Your First Home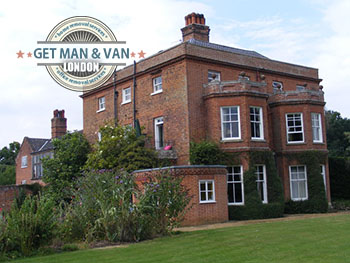 If you have decided on buying your first place, there are a number of things that you should take into consideration in order to make sure that: First, you have made the right choice and Second – that the transition is made in a way that will cause no hassle, stress or strain on your part, or for your family.
Even before you start looking for a place, you should make out what your budget is. This can be done in two ways – compare the money that your household is going to make on a monthly basis and compare it to the mortgage rates, so that you can see what amount of money you can take as a loan from the bank. If you have money in bulk, have in mind that in addition to the price of the property itself you will have to pay commission to the broker, you will have to make a down payment, as well as cover the closing costs. It is not impossible to make those estimates on your own, but you should be very careful. Naturally you can always turn to a specialist for a consultation – in this way you can rest assured that everything is in order.
Finding a real estate agent that you can trust is the other important thing that you should do before you start seriously looking for the property you are going to purchase for you and your family. A good broker will save you time by scouting through numerous listings, arranging viewings, and helping you with the tons of paperwork that you will have to fill out in order to acquire your new place. Since finding an actually good agent can be pretty tricky, so the best strategy is to first interview several and then pick up those that sound most promising and remembering never to sign an exclusive agreement to work only with one company.

Don't be ashamed to ask for a reference

or even more personal questions like how long your broker has been working in the area you are searching for a property in, as well as his or hers overall experience in the field. Remember, your broker is going to work for you, not vice versa, so you are the employer at a job interview in this case.
Now that your property is chosen and even purchased, it is time to prepare for your move to the new place.

A good moving company

is going to save you a lot of trouble. Man and van contractors are usually the best choice. Find which the man and van companies operating in your area are, and then get in touch with all for them. After a description of the specs of your relocation, you will be provided with a free quote for the price of the job. Not always the best price means the best service, but it is a good starting point for reference. Approach the choice of a moving company the same way you did it with the broker and you should be successful.
---
About author
Jeremy Oliver




Previously serving as a logistics coordinator, Jeremy's comprehensive understanding of the industry gives him the ability to translate complex procedures into easy-to-understand blog posts. He has a particular knack for tackling the intricacies of London's removals scene, from the congested roadways to the unique challenges of navigating historic neighborhoods. As an authentic Londoner, Jeremy combines practical knowledge with his inherent love for the city, offering readers not only information on man with van removals but also local insights and valuable tips.