Create Streets – Will it Work?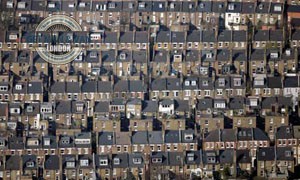 Create Streets is the term used to describe a relatively recent proposition to replace council estates and tower blocks in London with terraced housing. Apparently many people are in favour, and the idea is gaining momentum by the day. In most people's minds the phrase tower block is just as bad as council estate – a concentration of badness where one is forced to live due to many apparent misfortunes, one of them being lack of care and interest on behalf of authorities. One thing that people hated the most when it came to council housing and tower blocks was concrete, endless concrete.
So what does the Create Street project actually propose? In twenty thirteen, a report was compiled and presented to city authorities. The report stated that if all council housing complexes, and tower blocks built in London between nineteen fifties and nineteen eighties were knocked down and replaced with terraced housing similar to that in other areas of the city, this would greatly improve people's living standards through living in better homes. This would of course require more building space – space which could be utilised from communal areas which people don't really use. There were pinpoint examples included in the report, of such communal areas which could be re-purposed for the Create Street project.
The 'tight terraced housing' proposed by the Create Street initiative would be better tailored to the way people live. Although the math in the initial project was quite provisional, the figures made sense and a genuine improvement would be expected as a result. According to the report, there were a total of three hundred and sixty thousand 'undesirable homes' in council estates and tower blocks across London. Another strong argument in favour of terraced housing as opposed to high rises and council estates is that house prices in the surrounding areas would remain relatively the same i.e. affordable enough for newcomers. This hasn't been the case in certain parts of the city where a pricy upmarket residential estate has popped up, and in result the surrounding properties have also gone more expensive thus out of reach for many buyers. The Create Street project also proposes, even insists that people currently living in council housing and tower blocks will not have their lease or use agreements changed in any way because of re-housing.
The Create Street project has a long way to go before it is approved or made a reality. Political opponents on local and national level are somewhat using the project as leverage against one another in order to solidify certain positions or ensure themselves a solid electorate of those who do or don't want to see Create Street realised in the future. Fact of the matter is though – changes are coming, when and how they will happen is a whole different story. One thing is for sure but – many of London's concrete, high rise ghettos have to go. Government officials have lots of thinking and debating to do if they want to avoid the banlieues of Paris, in London.
---
About author
Jeremy Oliver




Previously serving as a logistics coordinator, Jeremy's comprehensive understanding of the industry gives him the ability to translate complex procedures into easy-to-understand blog posts. He has a particular knack for tackling the intricacies of London's removals scene, from the congested roadways to the unique challenges of navigating historic neighborhoods. As an authentic Londoner, Jeremy combines practical knowledge with his inherent love for the city, offering readers not only information on man with van removals but also local insights and valuable tips.