Facts & Figures for UK Removals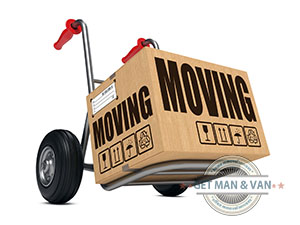 The UK Office of National Statistics has put together an interesting array of facts, figures and data concerning the national man and van removal industry and the statistics behind it. Since there are a few more months until the end of twenty fourteen, the data here covers only twenty thirteen.
In 2013, fifty two thousand people more left London's Metro area;
Birmingham had the highest number of incoming and outgoing property removals for 2013;
Just over half a million people moved to the UK from aboard in 2013, fourteen thousand less than 2012;
Immigration department stats show that the reason why most people moved to the UK was education and career opportunities;
National man and van removal stats show that three quarters of all removals occurred within the UK. This means that every fourth relocation either started or ended in the UK.
The people, who use man and van removals the most, are two and three bedroom home owners.
The highest number of man and van removals in 2013 was two and three bedroom home relocations, the lowest number of removals came from commercial relocations;
Most man and van removals in 2013, took place on Friday or Saturday, Sunday was the slowest day of the week, however large scale property removals took up the entire weekend.
The largest number of property removals in 2013, was on Friday, the 30th of August. The second busiest day for man and van people was 29th of November, and the third was the 31st of August, Saturday;
August of 2013 was also the busiest month of most man and van companies nationwide. Pretty much every 6th removal too place in August. Furthermore, ½ of all property removals throughout the year happened from August to November of 2013, whereas February and March were the slowest months for the removals industry;
UK Man and van removal facts for population and destinations in 2013:
The UK has a total population of 63 227 526 people, out of these, three million individuals moved within the UK whereas eight hundred and twenty three thousand people moved internationally, either to or away from the UK.
In man and van removal terms, this means that three quarters of all relocations in 2013 were within the UK and every fourth move was an international one.
The highest number of 2013 removals in the UK was two and three bedroom home removals, followed by one bedroom home removals, then four bedroom home removals, and then partial relocations and finally studio flat removals;
The number of commercial man and van removals in 2013 was extremely low as compared to other years;
The average number of property removals for each day of the week in 2013 is as follows: Monday – 14.4; Tuesday – 9.1; Wednesday – 11.2; Thursday – 14.2; Friday – 26.9; Saturday – 19.1; Sunday – 4.9;
The average number of property removals for each month of 2013 is as follows: January – 6.4; February – 3.9; March – 4.4; April – 5.3; May – 6.5; June – 7.8; July – 9.4; August – 14.5; September – 11.7; October – 10.2; November – 11.3; December – 8.6;
---
About author
Jeremy Oliver




Previously serving as a logistics coordinator, Jeremy's comprehensive understanding of the industry gives him the ability to translate complex procedures into easy-to-understand blog posts. He has a particular knack for tackling the intricacies of London's removals scene, from the congested roadways to the unique challenges of navigating historic neighborhoods. As an authentic Londoner, Jeremy combines practical knowledge with his inherent love for the city, offering readers not only information on man with van removals but also local insights and valuable tips.