Five Amazing London Born Actors
There are numerous British actors and actress in Hollywood and some of them are born in the English capital, London.
Idris Elba – Idris Elba was born in 1972 and is currently one of the biggest names in Hollywood. He is one of the few actors in the world that have been successful on both the big and little screen. Throughout his careers he was appeared in numerous high budget productions such as "Thor", "Thor: The Dark World", "Avengers: Age of Ultron", "Pacific Rim", "Prometheus" and many more. He also portrayed the late South African president Nelson Mandela in the biopic "Mandela: Long Walk to Freedom". He is set to appear in the role of Krall in the 13th installment of the Star Trek series which will be released in the summer of 2016.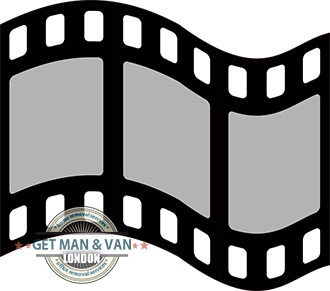 Daisy Ridley – Born in 1992, Daisy Ridley introduced herself to the cinematic world with the role of Rey in "Star Wars: Episode VII – The Force Awakens". She began her career by playing several minor characters in television shows such as "Toast of London", "Silent Witness", "Casualty", "Youngers" and more. Before landing the lead role in the new Star Wars series, she had one single major appearance in the British horror film "Scrawl" where she played alongside Liam Hughes, Mark Forester and Nathalie Pownall.
Chiwetel Ejiofor – Born in London, to Nigerian parents, Chiwetel Ejiofor just like Idris Elba is currently one of Britain's top actors. He began his career in 1996 when he portrayed Ebow in the television film "Deadly Voyage". The next year he landed a role in Steven Spielberg's movie "Amistad" where he starred alongside actors such as Morgan Freeman, Anthony Hopkins, Djimou Hounson and Matthew McConaughey. However he gained international success in 2013 when he played the role of American slave, Solomon Northup in "12 Years a Slave". Aside of being a big screen actor, Chiwetel Ejiorfor is also a highly recognised theatrical artist. So make sure that you go to one of his plays once your relocation to London is over via man and van services.
Keira Knightley – Keira Knightley is arguably Britain's finest actress. She began her career as a child when she appeared in the role of Sabé in "Star Wars: Episode I: The Phantom Menace". Since then she has played in numerous blockbusters such as:
Pirates of the Caribbean: The Curse of the Black Pearl
Pirates of the Caribbean: Dead Man's Chest
Pirates of the Caribbean: At World's End
Pride and Prejudice
Anna Karenina
King Arthur
The Imitation Game
Everest
Keira Knightley just like Chiwetel Ejifor plays in numerous theatrical plays, so make sure to see her in person once your move is over and you have arrange all the details with the London man and van company that helped you relocate.
Benedict Cumberbatch – Benedict Cumberbatch is a highly praised and awarded actor who has performed on television, theatre, radio and film. He made a name for himself with his portrayal of Sherlock Holmes in the British-American television series "Sherlock". Today he is one f Britain's most sought after actors and his filmography includes movies such as "The Hobbit: The Desolation of Smaug", "The Hobbit: The Battle of Five Armies", "Star Trek: Into Darkness", "The Imitation Game", "12 Years a Slave" and many more.
---
About author
Jeremy Oliver




Previously serving as a logistics coordinator, Jeremy's comprehensive understanding of the industry gives him the ability to translate complex procedures into easy-to-understand blog posts. He has a particular knack for tackling the intricacies of London's removals scene, from the congested roadways to the unique challenges of navigating historic neighborhoods. As an authentic Londoner, Jeremy combines practical knowledge with his inherent love for the city, offering readers not only information on man with van removals but also local insights and valuable tips.