Interesting Facts about Charlie Chaplin
Charlie Chaplin is the man that change cinema forever. He is beyond any doubt one of the most important and interesting people of the 20th century. Here are several amazing facts about him and his life.
He was the first actor in history to feature of the cover of the illustrious "Time" magazine. He graced its covers in 1925 for its July edition.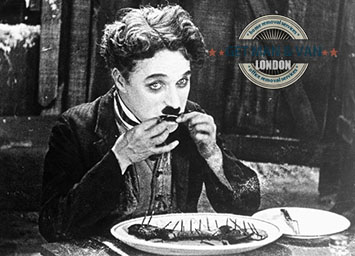 Despite working in the United State he never demanded to become an American citizen. In 1953, he was exiled from the United States as he once again refused to accept U.S citizenship. He spent his exiled years in the central European country of Switzerland, where he died in his sleep at the age of 88.
After his death, his remains were stolen in order to extract money from Chaplin's family. His body was discovered eleven weeks later, when the marauders were apprehended by the local authorities. After his recovery, his remains were entombed beneath six feet of concrete in order to prevent future malicious acts.
Geraldine Chaplin was one of the Chaplin's eleven children. Like her father, she was an actress and one of the her more memorable roles was in 1992 when she portrayed Hannah Chaplin, her grandmother and Chaplin's mother, in the biopic "Chaplin".
Aside of being an actor and film producer, Charlie Chaplin was a self-trained musician as he could play the piano, cello and violin. Despite the fact that he couldn't read note and music sheet, he managed to compose several iconic songs such as "Smile", "Terry's Theme" and "This is my Song" which was performed by Petula Clark and reached the number one spot on several European music charts, into the UK chart.
The Hollywood Walk of Fame project was started in 1958 but Chaplin didn't receive his star until the early 1970s due to his political views. The imprints that he had left earlier were at one point removed as he was considered a communist. Sadly, they were lost during the storage process and couldn't be restored in order to compliment his star.
Even though he is considered to be one of the best actors in cinematic history. Charlie Chaplin has won one Oscar throughout his career. He won his academy awards for his 1952 comedy-drama film "Limelight" in the category for best music.
In 1981 Ukrainian astronomer Luydmila Georgievna Karachkina discovered an asteroid in the Solar system's main asteroid belt and named it after Charlie Chaplin. The rock's official name is 3623 Chaplin (1981 TG2).
You can learn more about Chaplin's life and work by visiting the Cinema Museum in London as soon as your relocation is completed with the help of a man and van company. Don't be hesitant into using man and van services as they can drastically ease and speed up your move. The museum is housed where the actor used to live as a child while his mother was facing destitution.
Bonus fact: Chaplin's famous bamboo cane and bowler hat were sold at an auction held in Los Angeles in 2006 for a sum of £99,300.
---
About author
Jeremy Oliver




Previously serving as a logistics coordinator, Jeremy's comprehensive understanding of the industry gives him the ability to translate complex procedures into easy-to-understand blog posts. He has a particular knack for tackling the intricacies of London's removals scene, from the congested roadways to the unique challenges of navigating historic neighborhoods. As an authentic Londoner, Jeremy combines practical knowledge with his inherent love for the city, offering readers not only information on man with van removals but also local insights and valuable tips.