How to make the moving day less stressful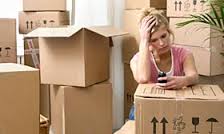 During relocation the actual moving day tends to be the most intense day of the whole relocation. At that time people face a lot of stress. However there are several ways to reduce the stress and ease the intensity of the day. Here are some very useful tips for you:
The easiest way to go through the moving day is to hire professionals that provide man and van services in London. The contact details of such professionals can be found in the man & van London section of the newspapers and yellow pages. Fortunately when it comes to house removals in London based services, the city has numerous moving contractors that provide high quality moving services.
On the other hand if you decide to go through the day without any professional help, the first thing that you must do is to find your condo rules and read the section regarding the relocation policy. For example some condos don't allow moving-ins and moving-outs during the weekends, while others don't allow the blockage of the elevator for more than 20 minutes per hour, but for no more than four hours. Alternatively if you aren't moving from or to a condo you don't have to worry about these rules and you can move however you see fit.
Next you should ensure some help by asking your friends and relatives to come and help you with the loading and unloading of the boxes. However don't surprise your friends and relative with your request in the last moment. Instead give them a week notice so that they can clear their schedule and be at your disposal on the moving day.
Don't place the boxes that hold your valuables and personal documents in the moving van. Instead take them in your car. You must do so because these items aren't easily replaceable and losing them can lead to rather unpleasant consequences.
Once that the moving van is loaded, make a final tour of the household and see if you have forgotten a box or some lying around items. If you have forgotten something take care of it before you give the green light to the driver of the moving van to transport your belongings to your new home.
Last but not least call the stores from where you have bought your new furniture and ask them to delay their delivery with a day or two. This way you will have enough time to unload, unpack and arrange your new home before your new furnishings arrive.
---
About author
Jeremy Oliver




Previously serving as a logistics coordinator, Jeremy's comprehensive understanding of the industry gives him the ability to translate complex procedures into easy-to-understand blog posts. He has a particular knack for tackling the intricacies of London's removals scene, from the congested roadways to the unique challenges of navigating historic neighborhoods. As an authentic Londoner, Jeremy combines practical knowledge with his inherent love for the city, offering readers not only information on man with van removals but also local insights and valuable tips.